The Samson Switchblade is an American amateur-built roadable aircraft, under development by Samson Motorworks of Meadow Vista, California.In this video you'll find a presentation of the actual Samson Sky Switchblade Flying Sports Car as it drives out of a home garage, drives down the drive and also extends the tail and wings. This was filmed just hours before opening day of AirVenture 2019 in Oshkosh, Wisconsin.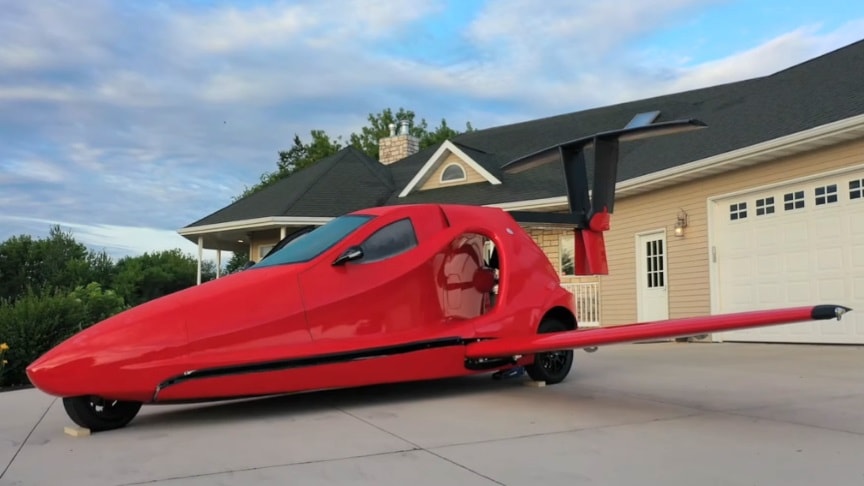 source/image(PrtSc): Samson Sky Switchblade
The Switchblade is a three wheel, street legal vehicle that you drive from your garage to a nearby local airport. Once there, the wings swing out and the tail extends in under 3 minutes. You then fly your registered aircraft directly to the destination – at up to 200 mph and 13,000 feet. You simply land, transform your flying sports car back to driving mode – the wings safely stowed and protected – and continue to your final destination.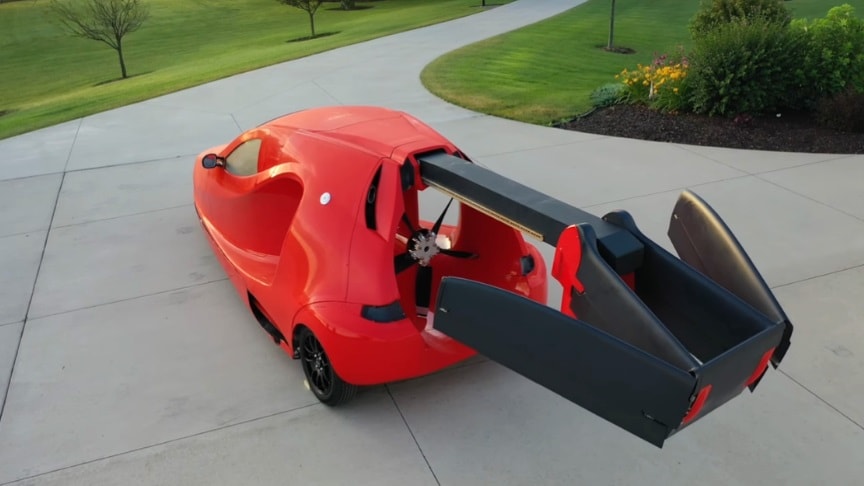 source/image(PrtSc): Samson Sky Switchblade
It features two-seats-in-side-by-side configuration in an enclosed cockpit with space for 23 kg of baggage, fixed tricycle landing gear and a single engine in pusher configuration as a ducted fan for flight that will also drive the rear wheels on the ground.
Advertisement
The aircraft is made from composites and its fuselage shape was inspired by Ferrari automotive designs. Its 8.2 m span wing has an area of 6.2 m2 and fits slotted flaps. For ground use the wings fold forward under the aircraft's belly into a clamshell case that protects them from road debris.
There is an impact absorbing steel structural keel. Due to differing angle of incidence requirements and the large rear road wheels, the nose will be raised 4° for take-off, eliminating the need to rotate the vehicle in aircraft mode.Standard engines available will be a 160 hp or 190 hpMotus Motorcycles powerplant and the 170 hp Suzuki Hayabusa motorcycle engine./wikipedia