The very first bicycles in the world were made out of wood!Wood was the material used in the earliest bicycles. A lot has changed since then, but while looking at a wooden bike we're overcome with a feeling that reminds us of our ancient heritage.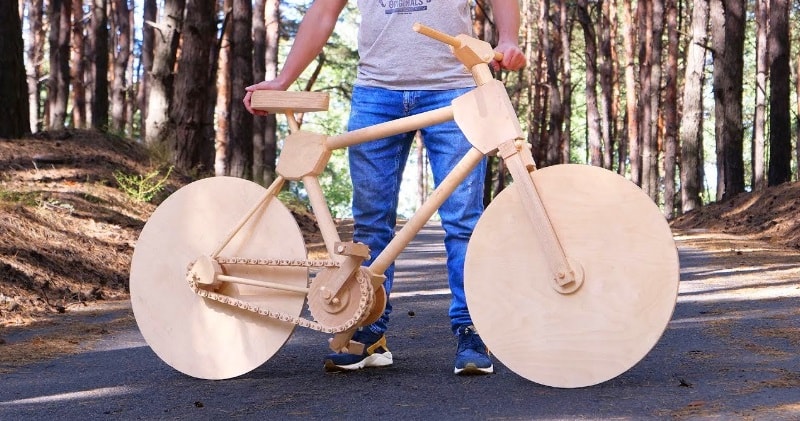 source/image: The Q
In today's video I want to show you something unusual. It's wooden bicycle that is exact replica of regular one, except it is made from wood.Watch the video by The Q for more info.
We used aluminium rings for chain to amke it more durable. As a result we get amazing wooden bike that you can ride on.
Advertisement
It's very comfortable and nice to ride with a surprising turn of speed. Riding a home built wooden bike is dangerous, so if you decide to build a bike, take it slow, wear a helmet and other protective equipment.