The suspension is very important part of the car, both the front and rear systems are equally important, unless you enjoy the prospect of your car dragging its rump like a carpet-ruining dog or burying its nose like a truffle pig.Suspension systems must support both road holding/handling and ride quality,which are at odds with each other.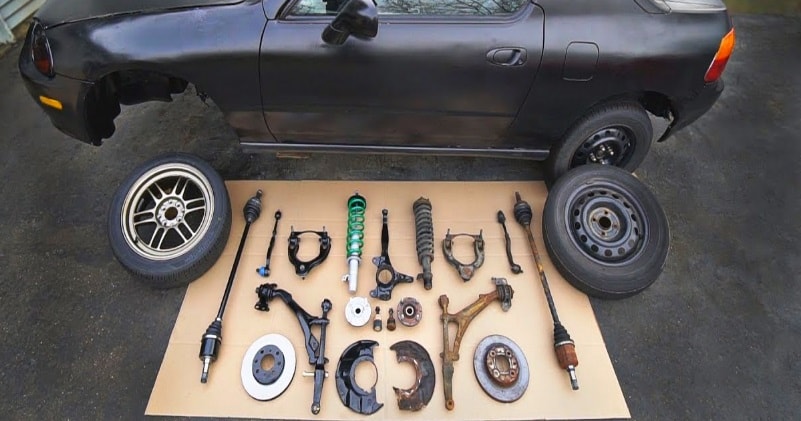 Learn how to replace the ENTIRE front suspension of your car in this two episode series. First I will show you how to remove the wheel bearing, ball joints, control arms, tie rod, strut, and axle.
The ball joint and wheel bearing has to be pressed out of the knuckle and I have a bunch of tips and tricks to make that easy.Watch the video from ChrisFix for more info.
Advertisement
The upper control arm ball joint and tie rod can get stuck in the knuckle so I show some tricks on how to easily remove that. The rest of the suspension parts are pretty simple to remove and replace.