This RC helicopter is a scale model of a Russian Mi-24 chopper, a monstrous beast that's 55 feet long.The scale version looks about 1/8th the size.It has a classic design with a five-bladed main rotor and a three-bladed anti-torque tail rotor.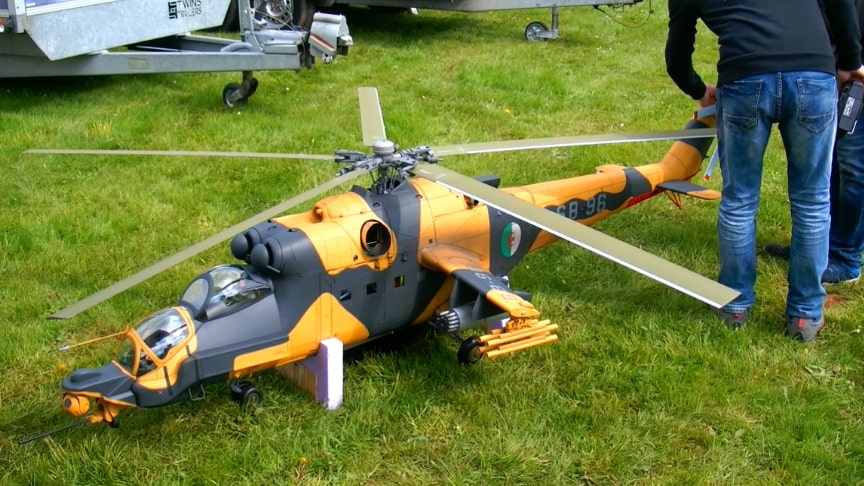 source/image(PrtSc): RC MEDIA WORLD
Vertically opened double-wing doors are at each side of the fuselage. The wing helps the vertical motion of the main rotor by up to 30% in higher speedsA double-seat cockpit has been completely remodelled, the seat of the gunner/pilot is in front of the seat of the pilot/commander of the helicopter.
This giant model has a rotor diamater of 2.50 m with a lenght of 3.25m and a take-off weight of 24kg.The helicopter is powered by a turbine engines. The owner of the helicopter is Jörg Rabenstein and the pilot of this helicotper is Matthias Strupf at the 18. Pöting Turbine Meeting in Elkenroth Germany May 2019 event.
Advertisement
Providing the model with a sharp finish are parts to depict the rocket pods and anti-tank missiles.The Mi-24 "Hind" is a large helicopter gunship, attack helicopter and a low capacity troop transport with room for up to eight passengers.//RC MEDIA WORLD