The Kaman K-MAX company designation K-1200 is an American helicopter with intermeshing rotors (synchropter) by Kaman Aircraft.It is optimized for external cargo load operations, and is able to lift a payload of over 2,722 kg, which is more than the helicopter's empty weight.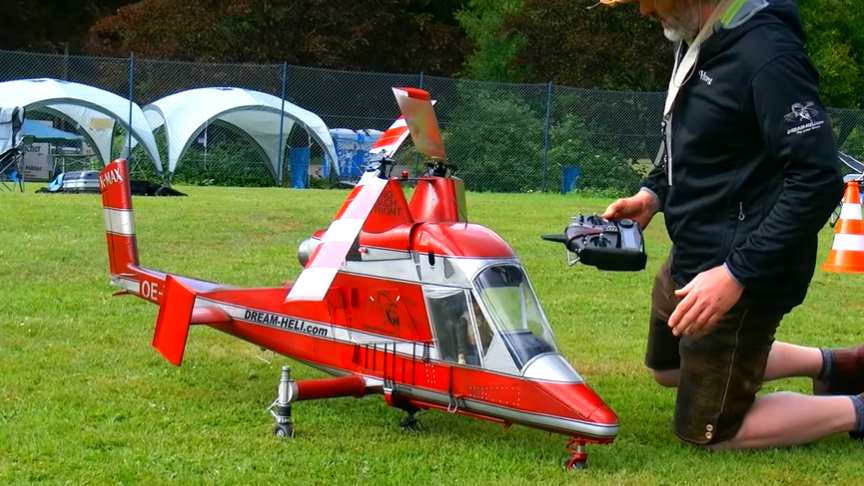 source/image(PrtSc): RC MEDIA WORLD
The K-Max is mainly used for fire extinguishing operations, heli-logging, transport of components and spraying operations.Here we have a very nice RC Scale K-max ROTEX Kaman 1200 Turbine Model Helicopter with a flettner Rotor system that made the Tail-rotor superfluous.
This giant 1/6 scale K-Max 1200 has 2×2.52m rotor diameter and is powered by a Phal Power GP70 turbine engine, the take off weight of the helicopter is 20kg.
Advertisement
This is Amazing Engineering of Rotor Technology, Rotor drive that both not hit each other, it looks very confusing.The K-MAX relies on the two primary advantages of synchropters over conventional helicopters. The first of these is the increased efficiency compared to conventional rotor-lift technology; the other is the synchropter's natural tendency to hover./RC MEDIA WORLD