The Human Hoist is the most ergonomic shop mobility aid available on the market today for anyone who has to work in a less than standing position all the way down to fully horizontal at floor level. The Human Hoist just might be the world's coolest chair.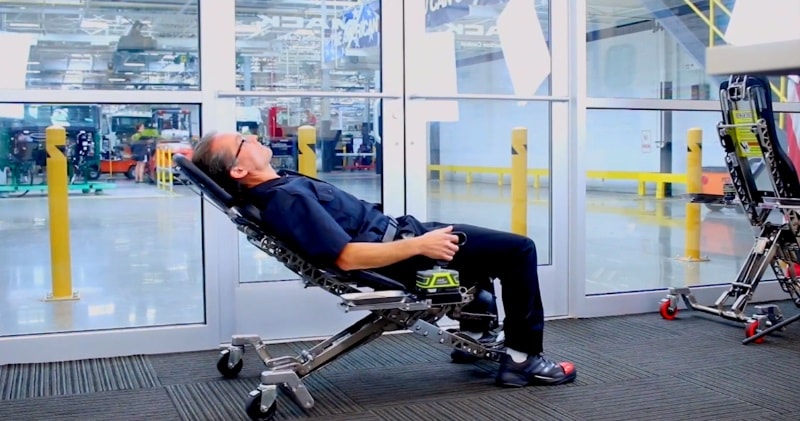 source/image: HUMAN HOIST 
The Human Hoist is an amazing shop chair for mechanics, manufacturing, and Motorsports enthusiasts. There is no other product on the market today that has the capabilities of the Human Hoist. It is by far the most ergonomic shop chair or creeper available in the world today!
Making use of a spring torsion and hydraulic frame that gets its energy from a rechargeable 24-volt battery, the Human Hoist can carry you beneath a vehicle flat on your back and then back up start to your working table with just the push of a button.
Advertisement
Provides adjustable head support makes work easier and reduces the likelihood of injury, fatigue, and strain.Prevents accidental chair movement. Chair can move at full speed or slowly for accurate positioning.The300 Series Stainless Steel and Aircraft Aluminum Chassis is corrosion resistant and easy to clean. Quality of materials and construction ensures decades of product use.