There was an old woman who lived in a shoe. That's how the story goes, but this tiny house is no fairytale. Constructed from ferrocement, this spectacular home has been crafted as a whimsical yet functional retreat space which is shaped like a boot.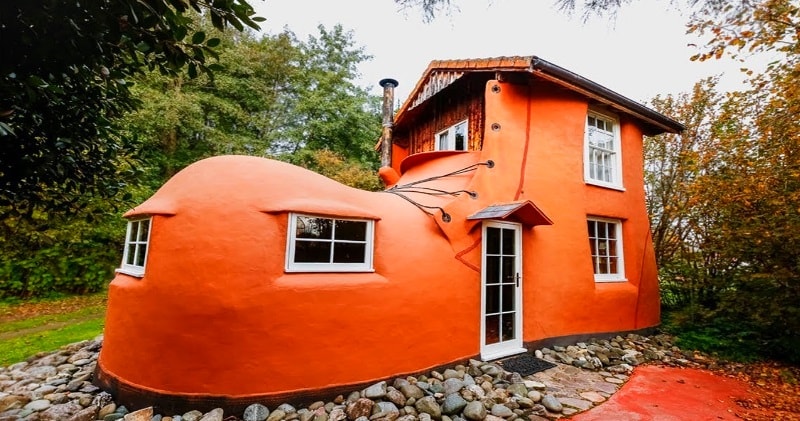 source/image: Living Big In A Tiny House
Despite it's whimsical appearance, it's a functional home and is currently used as a retreat for lovers and those who are wanting to escape reality and live a little fairytale of their own.
The home is an absolutely stunning retreat space, with lounge complete with open fireplace, kitchen a full bathroom and a lovely bedroom with balcony.
Advertisement
The home is constructed as part of Jester House, a cafe and gardens which is located near Motueka, New Zealand. There, the owners have transformed 5 aces of land into a retreat filled with beautiful gardens and creative tiny homes.