The Hummer H1 Alpha is a crazy off-roader SUV — and it sells for huge money. Today I'm reviewing an H1 Alpha to explain why it's worth so much, and why the Hummer H1 Alpha is so special. I'm also driving the H1 Alpha on the road to review its driving experience.The "Alpha" was a re-engineered H1 equipped with GM's 6.6 L Duramax Diesel and 5-speed Allison transmission. This replaced the previous GM 6.2 L diesel engine.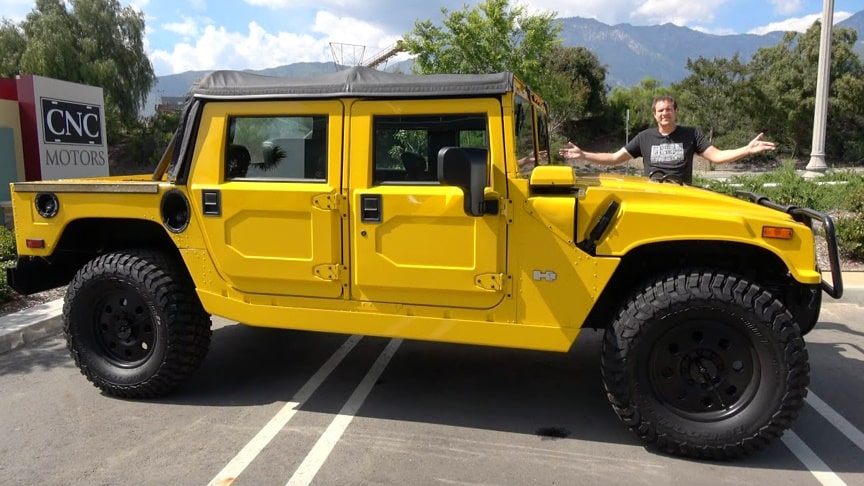 The update program commenced in late 2002 with a production launch in the fall of 2004. To fit into the H1 engine bay, 23 engine component changes were incorporated as well as a 2.0 in body lift to accommodate the taller engine and its turbo housing (a prior 0.5 in (13 mm) lift had been done for MY96 to accommodate the turbo on the 6.5 L engine).
The 8th digit of the VIN is 3, setting this version of the 6.6L Duramax apart from the versions used in pickup trucks.The GMT560 engine output was 300 hp and 520 lb⋅ft of torque. The engine was equipped with cooled exhaust gas recirculation and an internal engine oil cooler, thus, requiring a 40% heat rejection increase to engine coolant.
Advertisement
Production launch was early in 2005 and continued until production ceased in mid-2006. The program was canceled on May 12, 2006, because GM decided to withdraw technical and financial support for future engineering and recertification.