2022 Hyundai Ioniq 5 full review! The Hyundai Ioniq 5 is an interesting, quirky electric car — and today I'm reviewing it! I'm going to show you a full review of the Ioniq 5, and I'll show you all the quirks and features of the new Ioniq 5. I'm also going to drive the new Hyundai Ioniq 5 and review the driving experience to show you what it's like behind the wheel!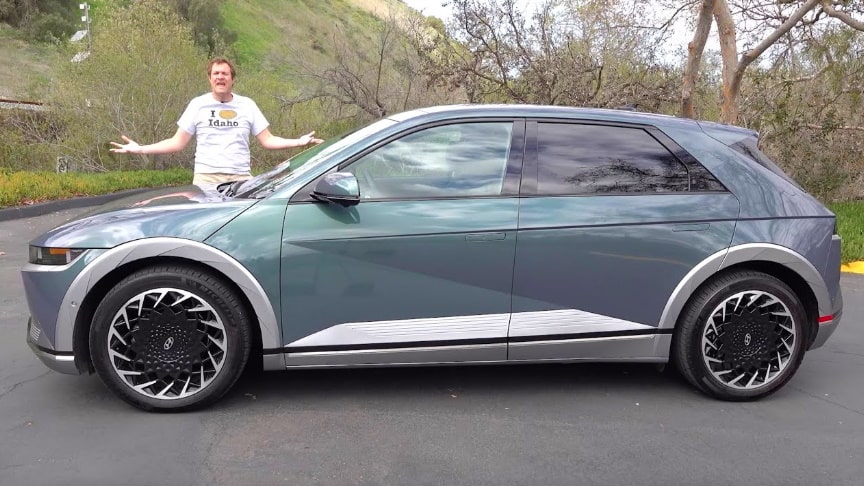 source/image(PrtSc): Doug DeMuro
With a 350 kW charger, IONIQ 5 can charge from 10 percent to 80 percent in just 18 minutes. IONIQ 5 users only need to charge the vehicle for five minutes to get 100 km of range, according to WLTP. Watch the video from Doug DeMuro for more info:
In the all-wheel drive version, IONIQ 5 is propelled by two electric motors integrated with the front and rear axles, providing 305 PS (225 kW) and 605 Nm of instant torque.
Advertisement
In the two-wheel drive / Long Range battery version, IONIQ 5 is propelled by a 160 kW electric motor integrated in the rear axle, providing 217 PS and 350 Nm of instant torque./hyundai