The Arcana cabins were designed by Leckie Studio and Aruliden. Their mirrored exteriors cause them to blend in perfectly to the surrounding forest, which creates a unique, camouflaged appearance. This cabin is practically invisible!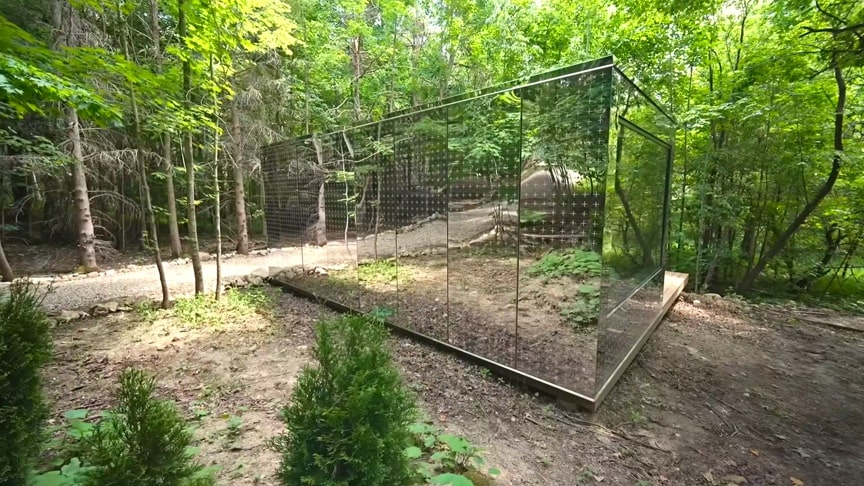 Thanks to its mirrored exterior, it reflects its surroundings and changes with the seasons. The tiny 200-square-foot interior is equally stunning with a minimalist Scandinavian interior design with maple walls and stainless steel accents.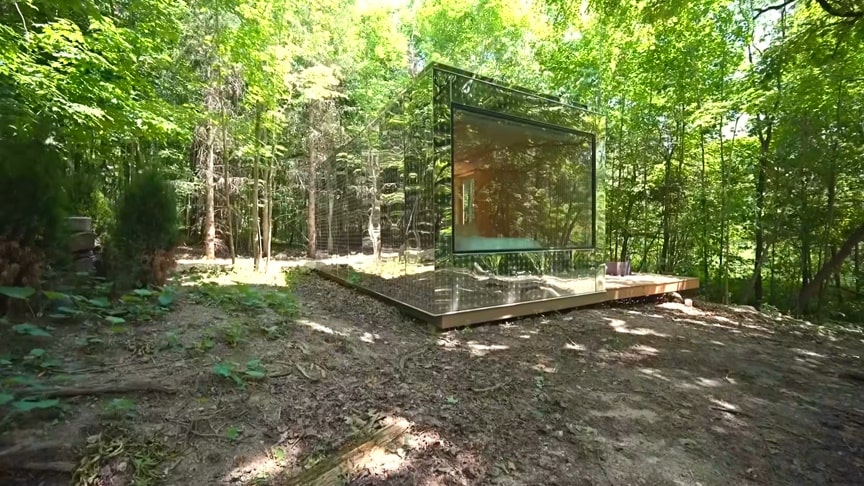 Another incredible feature is the "portal" window, which spans the entire width of the cabin and provides a spectacular view from the bed.This is one of arcana's beautiful mirrored cabin retreats outside of Toronto, Ontario, Canada.
Advertisement
The Arcana mirrored stainless steel exterior is coated with a wildlife friendly texture and disappears into the landscape so you can get lost in what matters most.The cabins are relatively small (275 square feet). They provide plenty of privacy and a sense of luxury, though.
Each one features a modern bedroom with lots of natural light, a private bathroom with a rainfall shower, a private deck, and its own kitchen.Each cabin is carefully placed in the woods to provide you with both ease of access and the feeling of solitude.Every cabin is outfitted with a custom designed fully functional kitchen and three piece restroom.