ISIFLOATING is a floating solar system that is installed as the base component of solar power plants on top of water environments: irrigation reservoirs, industrial water ponds, dams, hydropower plants, natural lakes and ponds, water treatment facilities, quarry lakes, aquaculture farms or even lands prone to flooding.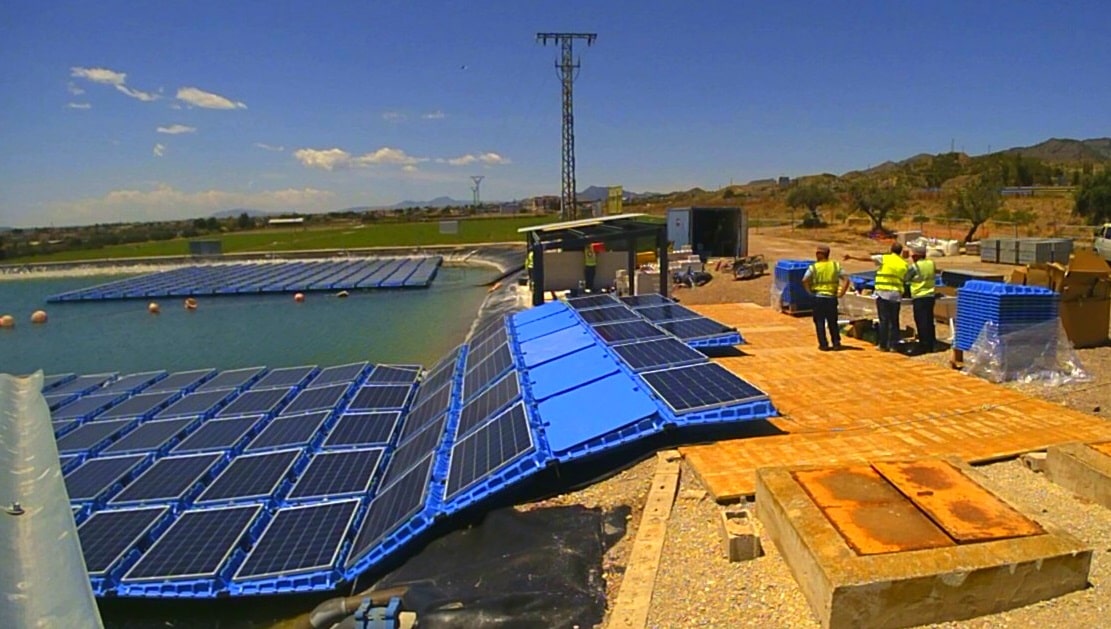 source/image: ISIGENERE – ISIFLOATING
Its unique and patented PV floating technology enables the covering of partial or entire water surface (bottom surface + embankment slopes). To the different water levels as the floats rest above the embankments of the reservoirs when water goes down.Start small and then grow the plant in a flexible way.
In logistics and storage thanks to its nestable and stackable design (1MW only 7 – 40' containers).In installation as it has very few parts, no specialized personnel required, only basic IKEA-like tools.
Advertisement
High speed of installation (1MW only takes 17 days per 4 person crew 1,5 kW/worker/hour).In maintenance thank to its compact design and conventional use of personal and tools.
For your investment with real life experience of more than 10 years and use of high quality materials and specifications.Greater stability and buoyancy (240 kg/solar panel).