A brief overview of this ingenious method of compressing air using only the power of water.The way a trompe harnesses the power of water to generate compressed air with no moving parts is fascinating and its use is seeing a small revival in modern days.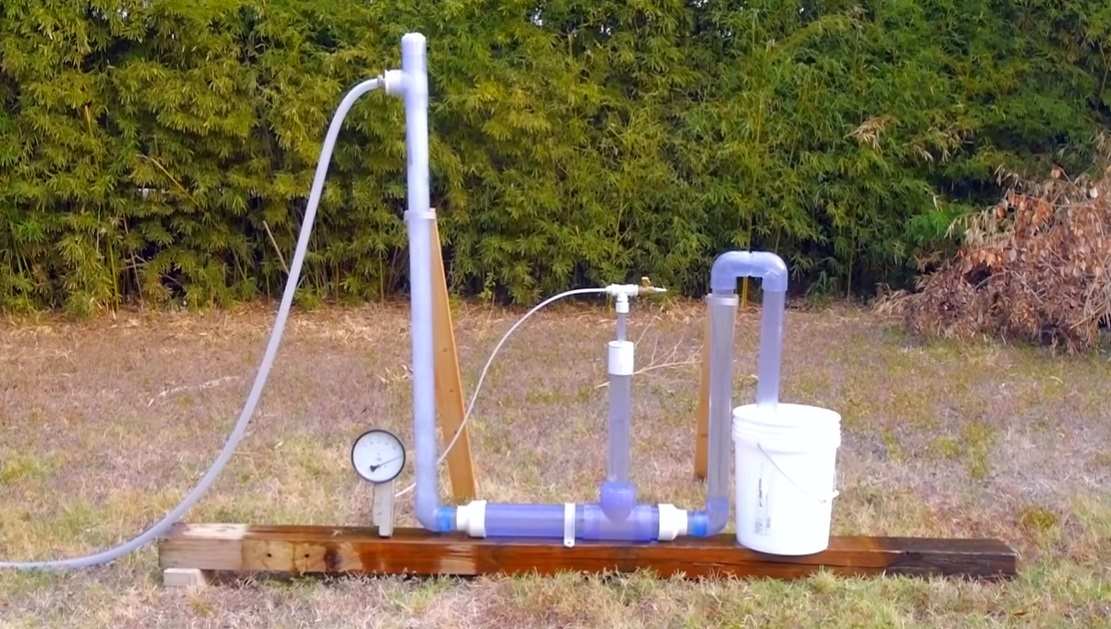 source/image: Practical Engineering
A trompe can be useful in off-grid aquaponics and hydroponic systems that need aeration of the water. And, in fact, the inspiration for this video came from the late Bruce Leavitt, a mining engineer who pioneered the use of small trompes for aeration and treatment of mining water in remote locations without access to electricity. Watch the video from Practical Engineering for more info:
Trompes are very simple devices. They consist of four main parts: water-supply pipe or shaft with an air-inlet inside it, water outflow pipe, separation chamber and takeoff air-pipe.
Advertisement
The vertical pipe or shaft goes down from higher point to a separation chamber; a pipe, that is typically narrower than previous one, coming away from that chamber, allows the water to exit at a lower level, and another pipe (air-pipe) coming from the chamber allows the compressed air to exit as needed./wikipedia