i-LAND exteriors are inspired by the great Italian tradition of Gran Turismo cars, taking advantage of ESSA (Electric, Smart & Secure Architecture) electric platform, made available by the Chinese brand, to obtain a low and tapered profile.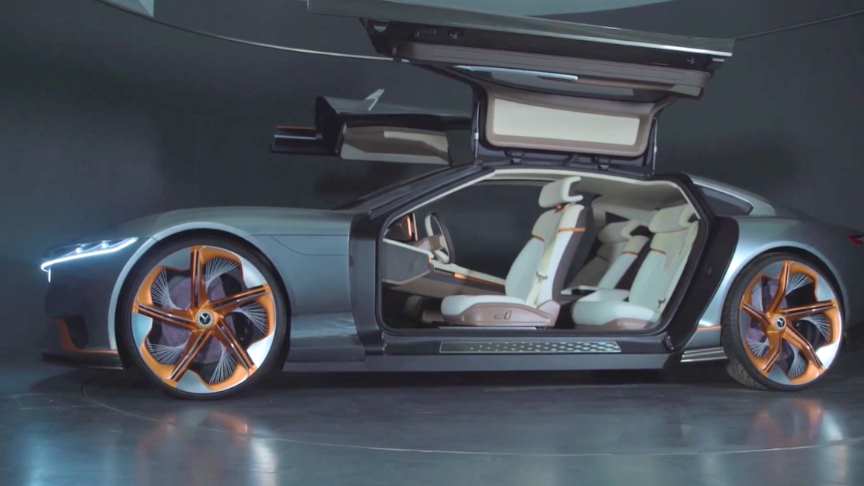 The typical "exotic" features of a concept are concentrated in the large gull-wing doors, allowing front and rear row passengers access the car at the same time, front and rear light clusters and the LED-illuminated front grille.
Voyah i-LAND features head-turning interiors with its three-seat layout, offering a station at the rear right end for relax and smart working, as the seat next to the driver has been replaced by an element that can become a table or footrest if necessary.A series of floating screens for both the driving aiding and infotainment systems characterize the dashboard.
Advertisement
Some aesthetic elements enhance the general feeling of luxury experienced on board the car, such as the vanes positioned in the central tunnel, with the start stop button, the gear selection and the air conditioning, that recall the Voyah logo, the car's ceiling, as well as the seats seams.//DPCcars