Pop quiz. Try pronouncing the following. Ready? Go. Elucubrate. Smaragdine. Scherenschnitte. Head scratchers, huh? Not for Jacques Bailly.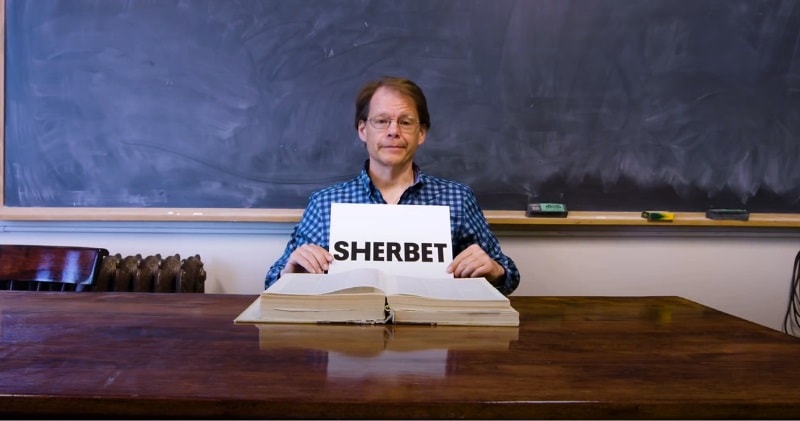 source/image: Great Big Story
As the official pronouncer of the Scripps National Spelling Bee, he can tackle any word thrown at him. He started his wordsmith career as the 1980 spelling bee champion.
These days, Jacques feels the heat of etymological battle from the other side of the mic.He began participating in spelling bees in sixth grade, training with a nun at his Catholic school.
Advertisement
Jacques was a competitive speller and in 1980 he found himself in the finals of the Scripps National Spelling Bee. Spelling Bee. His word" Elucubrate, and it means to burn the midnight oil, to study all night. And with those ten letters Jacques became a champion.