A Bobby Car is a toy car designed for children from the age of around twelve months. The Classic model is red, made of plastic and is about 60 cm long and 40 cm high. It has four wheels.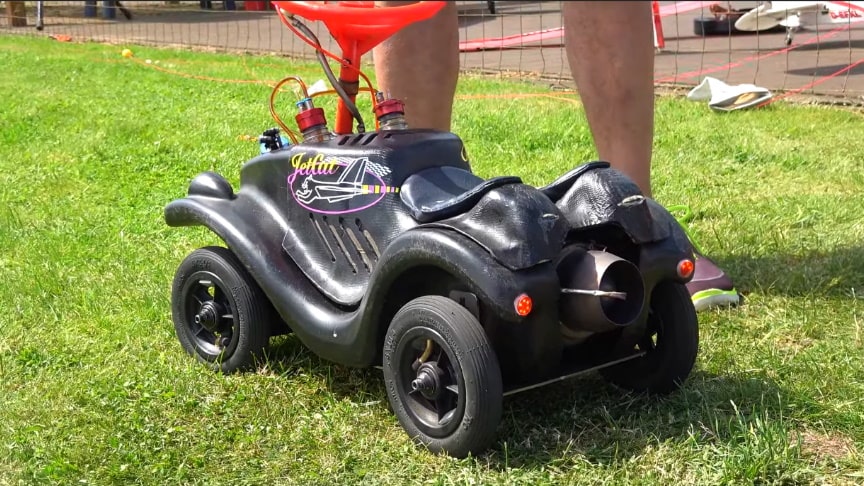 source/image(PrtSc): DIGITAL RC
The Bobby Car was invented in order to help children learn to walk. It has a kind of seat in which the child can sit as on a motorcycle. By swinging their legs, the child can move the car. Today, numerous accessories exist such as connecting rods, light running tires, trailer and so on.
This custom made boby car is built by Heiko Gärtner which is powered by a Jetcat P160-RXi-B turbine engine, the engine is mounted directly on the Bobbycar, for the brakes you just need a good adidas shoes 🙂 .
Advertisement
One of the very few Boby Cars converted to Jet propulsion and smoke effects. Thanks to the German Jet Team who converted this Bobby Car to a liltte 65mph/100km/h little JetRacer.//DIGITAL RC