A pane of glass is sometimes the only thing standing between a bad guy and your guns, other inventory, transaction records and other valuables. So why not do just a little more to prevent an unwanted burglary via what is often the most vulnerable points of your store?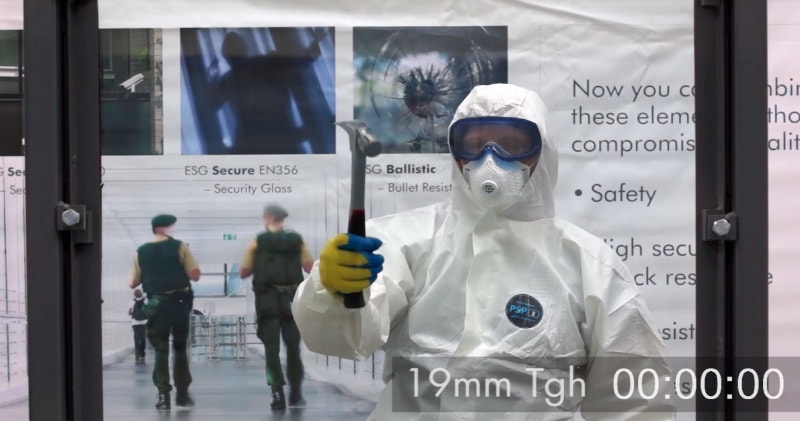 source/image: ESG-glass
Upgrading the security of your store glass can make a major difference in your firearms protection program. Whether it be your front windows, a glass door or your handgun showcases, adding security film to your current glass or replacing windows with laminated glass can be your next smart burglary-prevention strategy. Let's look at the various glass options to consider.
Video that demonstrates the varying levels of security provided by different grades of security glass. Included are EN356 Resistance to manual attack glass, LPS1270 Intruder Resistant Glass and EN1063 Bullet Resistant Glass.
Advertisement
When it comes to protection against burglary, laminated glass is first on the list after tempered glass. From entrance doors and glass floors to aquariums and display cases, laminated glass is a near-perfect safety and commercial security solution.