Robotic dogs are becoming increasingly popular in the world of robotics. Laikago, made by Unitree Robotics, comes with 12 powerful motors and 18KW of power. The robot has a max speed of 0.8m/s. As the below video shows, a group of these robots can be used to drag a car or carry a human.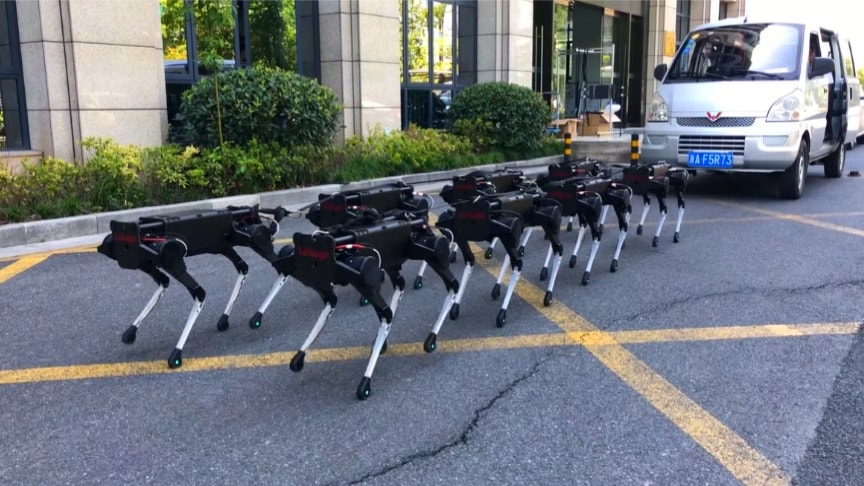 source/image: Unitree Robotics
Standing 0.6 meters high and tipping the scales at a claimed 24 kg, Laikago is reportedly able to scuttle around for up to four hours on one charge of its 50.4-volt/13,000-mAh lithium battery pack. Each robot can lift and transport cargo up to 7 kg.
The bot uses a control system, motion control algorithms, mechanical structure all create by Unitree from scratch. The motors, drivers, and force sensors are also all created by Unitree.
Advertisement
Laikago is a very stable robot, it can remain stable on uneven surfaces or when kicked. The performance of the control algorithms is surprisingly good.The robot is already available for purchase at a starting price of $45 thousand.