SMP Robotics presents the third generation of patrol robots S5.2, which brought together the best solutions from the ten-year period of autonomous mobile robots development. The SMP Robotics S5.2 robot comes with AI, machine learning, fully autonomous patrolling, and obstacle avoidance.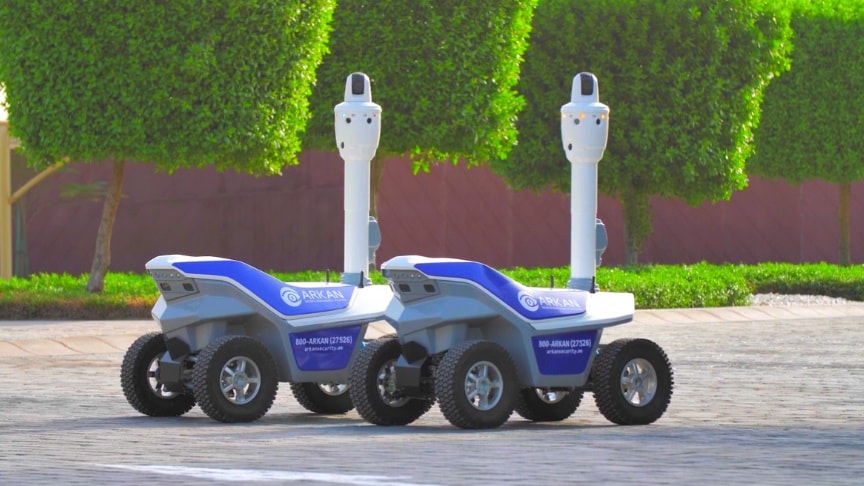 source/image: SMP Robotics
It has a panoramic video surveillance system with a PTZ camera.Featuring a roving design, the robot will drive around an area to keep an eye out for unauthorized parties at all times of day and will even continue to monitor while it's charging.
The unit is resistant to water and dust, and utilizes the power of artificial intelligence (AI), obstacle avoidance and autonomous technologies in order to be as self-sufficient as possible.
Advertisement
The SMP Robotics S5.2 security robot can be set to only alert administrators if it detects a humans using facial recognition to put a focus on enhanced autonomy.