The "La Moto Volante" – the Flying Motorcycle is based on his Lazareth LM 847 with a 350kW, 4.7-litre Maserati V8 that was unveiled at the Geneva Motor Show in March 2016.At the center of each wheel hub is a powerful jet turbine, exhaust facing downward, similar to a quadcopter drone, but with much more power.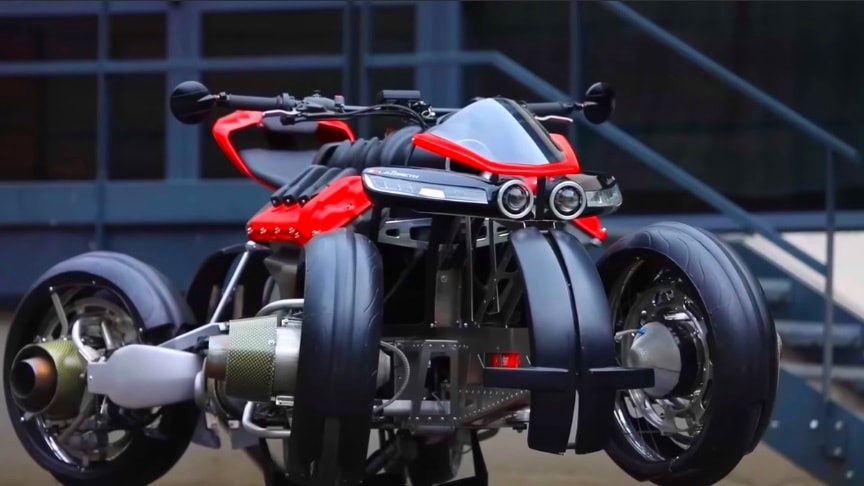 source/image(PrtSc): Lazareth Auto-Moto
The power required for takeoff is provided by turbines which is around 1300 horses, 2800N of thrust. The body is made of kevlar carbon composite, the transition from the road mode to the flight mode is done by operating a simple switch on the dashboard./Lazareth Auto-Moto
The most exciting feature of the LMV 496 is the 96,000 rpm JetCat jet turbine installed in each of the bike's 4 wheel hubs. The turbine acts to propel the motorbike into the sky when the flying mode is activated. The activation involves pressing a simple switch on your bike's dashboard.
Advertisement
The concept, inspired by the first model of LM847, takes the visual signature of the latter. We find a common DNA on the side of the cladding and the Italian back loop or covers carbon wheels. Instead of the Italian engine, a composite body hides the kerosene tank.