On a farm in Eus, France, where the sun shines 320 days out of the year, Etienne and Perrine Schaller grow lemon caviar. This special fruit, native to Australia, is known in the English-speaking world as finger lime.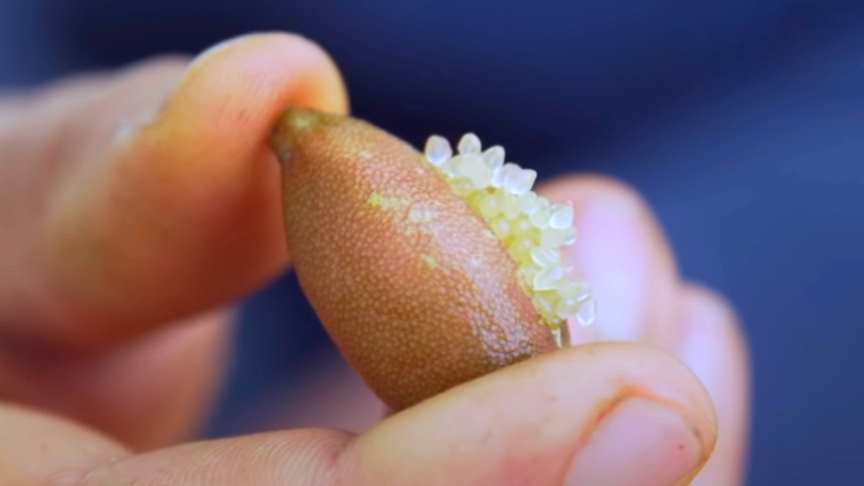 source/image: Great Big Story
Lemon caviar is full of beads of deliciousness that look just like caviar. And, like caviar, it's pricey.
The Schallers sell theirs to top chefs like Daniel Lutrand, who invites us to Le Pastis Restaurant in Montpellier, France, to sample one of his elegant dishes.
Advertisement
Finger lime or caviar lime, is a thorny understorey shrub or small tree of lowland subtropical rainforest and rainforest in the coastal border region of Queensland and New South Wales, Australia. It has edible fruits which are under development as a potential new commercial crop.