A futuristic cabin that can reconstruct the customer's space for a range of needs.Upgradable home appliances standardized for vehicle interior environments.LG Electronics has developed the future of cabin concept that would make you enjoy the ride even further. OMNIPOD, futuristic car cabin solution wants to become spatial extension of your home.
LG's vision is that your autonomous car will be your home on wheels, with seats facing each other, appliances like refrigerators built into the interiors, and a sprawling screen on the sides that give you access to immersive entertainment content while your car drives from A to B.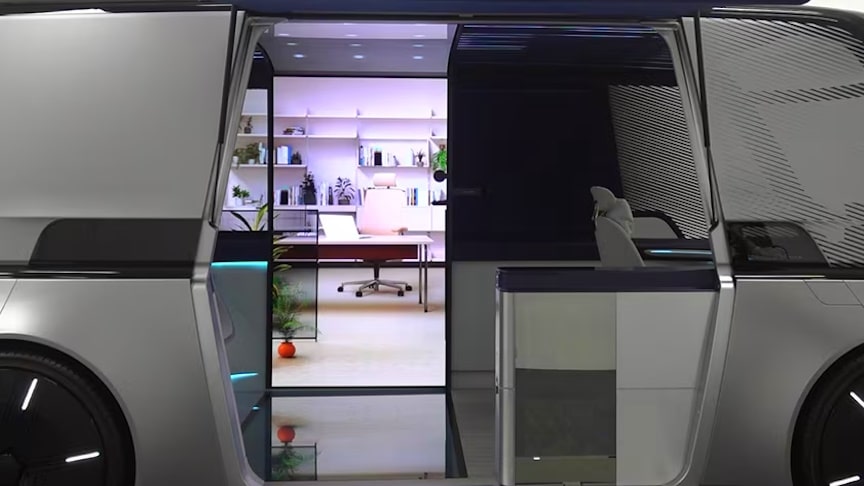 The adaptive interior can reconfigure in real time using a "Meta Environment Screen".Reah is at your virtual assistance and able to respond to various cabin themes.The 'LG Omnipod' is not only a simple 'mobile vehicle' but also a personalized space that can be freely used like one's home or office.
Advertisement
It can be used as an office space for work or as a personal space where one can enjoy various entertainment (watching movies, exercising, camping, etc.).
The big advantage of the 'LG Omnipod' is that it is not a single space, but a space that can change according to each person's taste or situation at that given time.