Back in the mid-1990s, a short paper was produced by Lockheed Martin titled "The future of very large subsonic transports." Lockheed Martin had an idea for a double checker super transport plane. An insane aircraft designed in 1996 that was bigger than a 747, carried more passengers than an A380, and would have dominated the skies.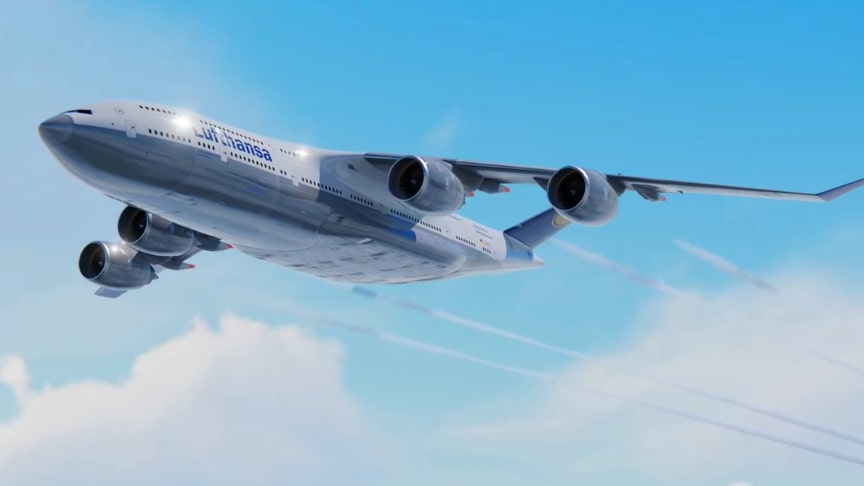 source/image: Found And Explaine
This aircraft would solve the problem of limited airport capacity, but naturally, fill rising demand in places like China and be the next military aircraft for the US air force.The design that they came up with was this – the Lockheed Very Large Aeroplane.It had a takeoff weight of 1.4 million pounds or 635 metric tonnes with four powerful engines. It had a wingspan of 282 feet (85 meters) with folding wingtips, much like the Boeing 777X today that brought it down to 211 feet (64 meters) the same as a Boeing 747.
It was 262 feet long (79 meters), making it one of the longer planes around in the world today. Needless to say, this aircraft would have dominated the airports around the world and required modifications to runways and gates like the A380 would ten years later.It would have carried around 900 passengers onboard, with 450 split on each deck in a three-class cabin configuration.
Advertisement
This aircraft was impressively wide, so passengers might have found themselves in a cabin 17 seats acorss, or 3 – 4 – 3 – 4 – 3 configuration with four asiles. Lockheed Martin also planned for a cargo version of the aircraft with intermodal containers.The plane would have been able to hold 16 of them on the lower deck, and still carry 450 passengers on the upper deck. In the design document, the plane only had a range of 3,200 nautical miles, or 5,900 km.