Although making your own bathtub is not easy and inexpensive process, it can be done. While bathtubs can be built from wood, concrete or tile-covered masonry, stone bathtubs are probably the wisest choice.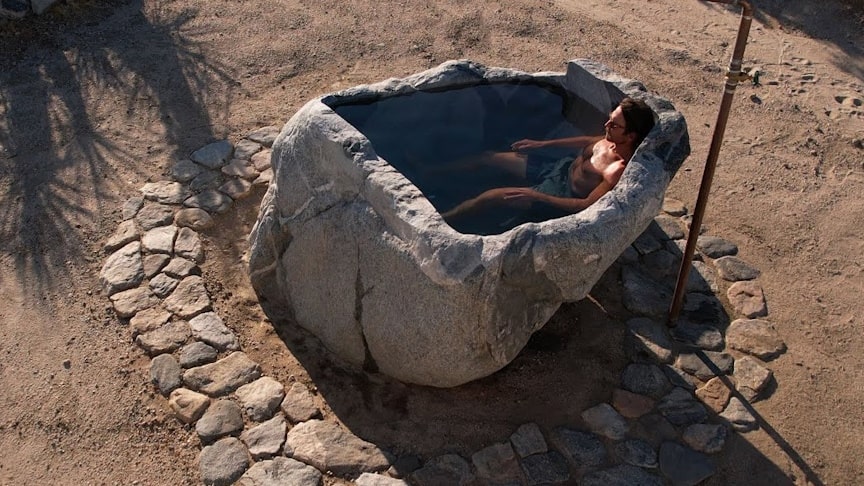 source.image: James Lostlen
A natural, organically shaped, hand cut stone bathtub, hot tub or soaking tub made from a single river boulder. This freestanding bathtub is carved from monolithic natural boulders of solid granite.This freestanding bathtub is heavy, so please plan ahead for the delivery and also ensure your floor can handle the weight. Watch the video from James Lostlen where he builds this amazing bathtube.
The stone granite is very hard and easy to maintain. I designed, carved, and installed a 25000 pounds granite boulder tub that holds around 250 gallons of water. Complete process from excavation to installation. This project took around 7 weeks of labor, over the course of 6 months.
Advertisement
There is a distinct beauty in natural stone bathtubs that can become a true centerpiece in your bathroom or backyard all the while offering a source of personal enjoyment and relaxation.