Van life gives you the chance to explore the forests, beaches and mountains woman-living-in-van-sitting-outsideyou've been dreaming of, at your own pace and comfort level.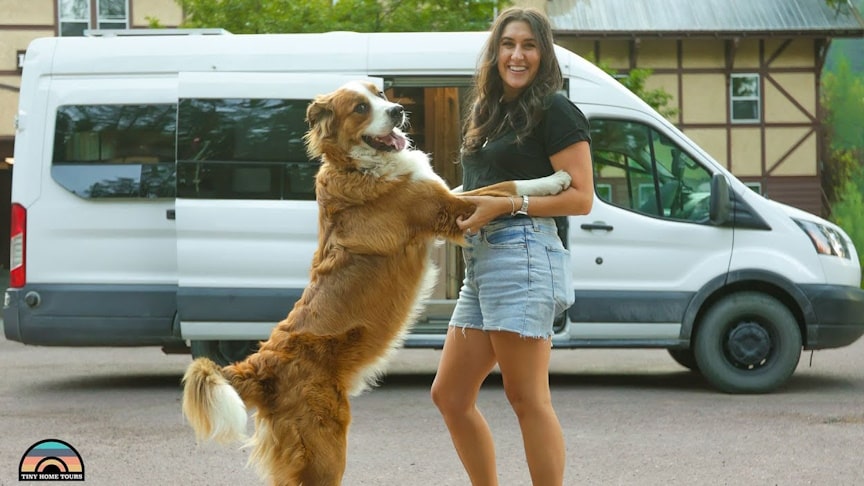 source.image: Tiny Home Tours
Traveling as a solo female in a van may be one of the most challenging experiences that you will have but it will also be one of the most exciting times of your life.When Alex's mom passed away from breast cancer, she decided she wanted a major change in her life.
Alex had always be inspired by tiny living, & was able to find out if it was right for her by borrowing one of Tiny Home Tour's mini school buses to live in for six months.
Advertisement
She quickly fell in love with the lifestyle & now here she is, two years later, still soaking up every second of it. Her van features a kitchen, closet, & convertible bed, with boho accents throughout.