In today's video I want to show you revolutionary invention Moto racing simulator that works no matter which game and console you want to play!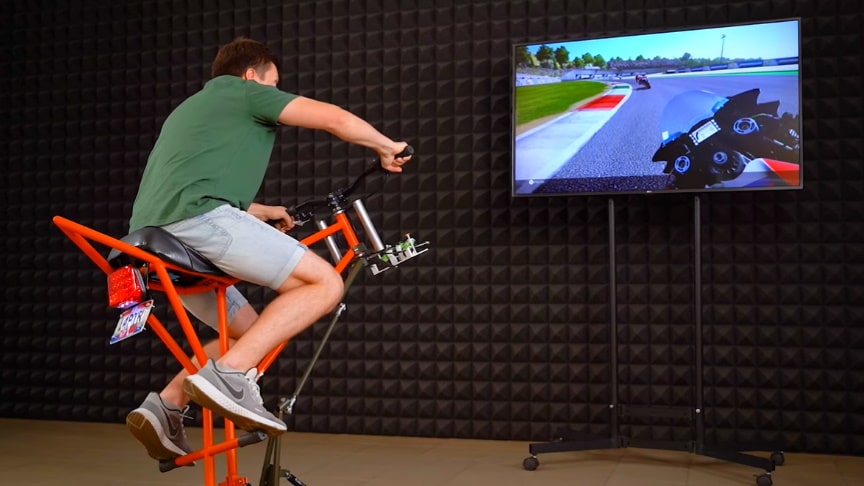 Source/image: The Q
It has fully functional very sensetive steering, break and accelerator as well.The best thing that it extremly cheap to build! Pure satisfaction guaranteed. Watch the video from The Q where he bulds this amazing MOTO Sim Rig:
The Q makes the frame of the simulator from metal pipes which he welds them together.The foundation of any sim is the rig upon which the various components seat, pedals, gear shifter if applicable, even a monitor — can be affixed.
Advertisement
It's wild, but it works, thanks to an simple 3D Printed PS4 Holder joystick of the bike and the game itself. Pick your favourite motorbike and ride in a giant open world map! The best motorcycle game is waiting for you!