To furnish an old country home in a 12th Century town, we wanted to create the minimal expression of furniture made from materials to reflect the land around it.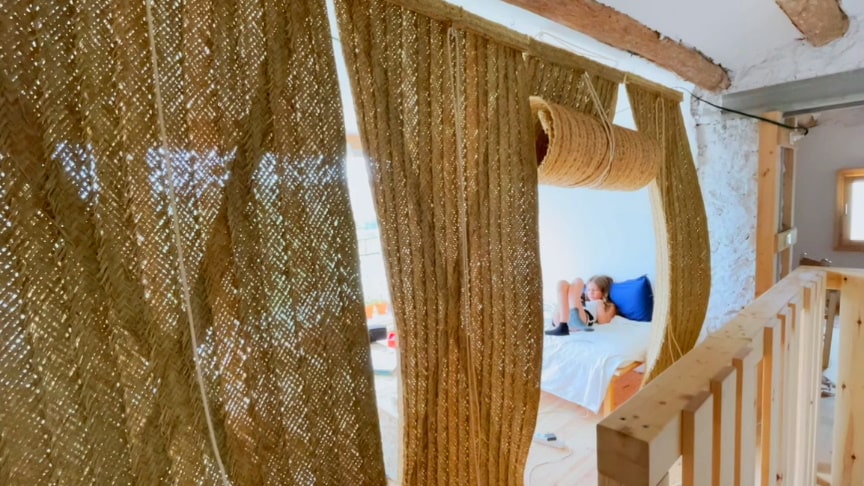 source/image: Kirsten Dirksen
From pinewood – and without glues or screws-, we (with help from architects Aixopluc and carpenter Timberlab) created a modular furniture kit that lets us create beds, tables, desks, and sofas out of the same simple parts. Using a wooden square as the basic unit, it can be.
Beginning with a basic square, tall legs can be added using dowels to create tables and desks and short legs are added to create sofas, benches and beds (2 squares for a single and 4 squares for a queen). Wheeled OSB trunks serve as storage, benches, and headboards.
Advertisement
For chairs, we chose the traditional Cadaques model of woven grass. Curtains and shades were made from a similar woven grass. These vegetative drapes can be moved to serve as room dividers./ Kirsten Dirksen