Flyability introduces the first collision-tolerant flying robot designed for industrial inspection professionals. Allowing for the first-time access to complex, cluttered or indoor places.The ELIOS is the world's first collision-tolerant drone, designed for the inspection and exploration of the most inaccessible places.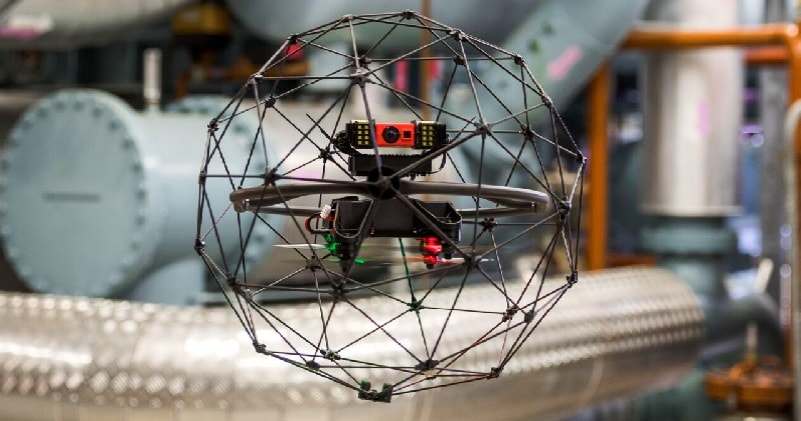 source/image: Flyability
Elios is unleashing the potential of UAVs in a number of applications where their use was previously too dangerous or simply impossible. Inspection can be performed at lower costs, downtime, and risks.
Elios is capable of delivering images up to 0.2mm/px, even in complete darkness. Along with its LED lighting and thermal imagery, it inspects and explores the unreachable.It has a PROTECTIVE FRAME Carbon fiber structure, collision-tolerant up to 15 km/h. Modular design for easy maintenance.
Advertisement
The Flyability Elios can enter high-risk areas to carry out remote visual inspections of these spaces with levels of high radiation preventing exposure, radiation sickness and prolonged diseases to the employee and also providing a cost-effective and faster inspection method. The Elios can carry out the inspection work whilst the nuclear power station is running at full capacity.