Reclaim your freedom and stay ahead of the curve. Make traffic jams and parking headaches a thing of the past. The Carver perfectly combines the agility and ease of a scooter with the comfort and safety of a car.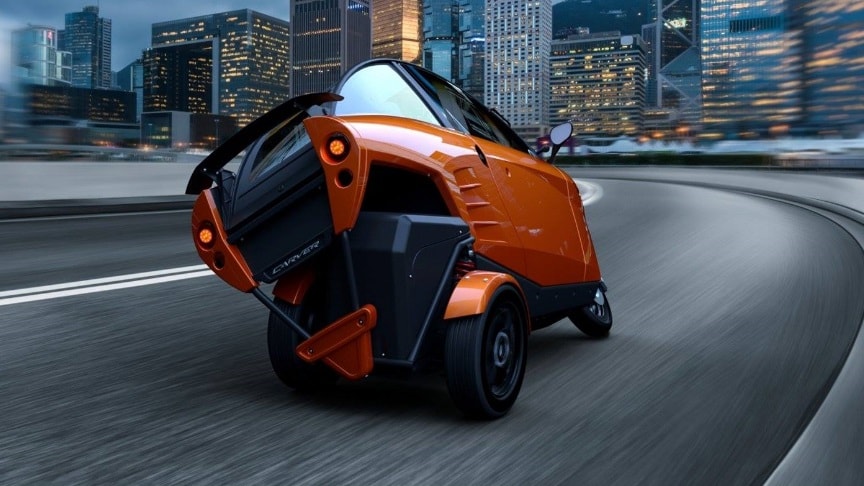 source/image: Carver B.V.
The Carver tilts automatically to secure your balance on slopes, uneven surfaces and when cornering. The tilt angle of the cockpit is seamlessly adjusted to your steering and speed. This way gravity is perfectly distributed at all times, allowing you to carve your way through traffic with ease and a lot of fun.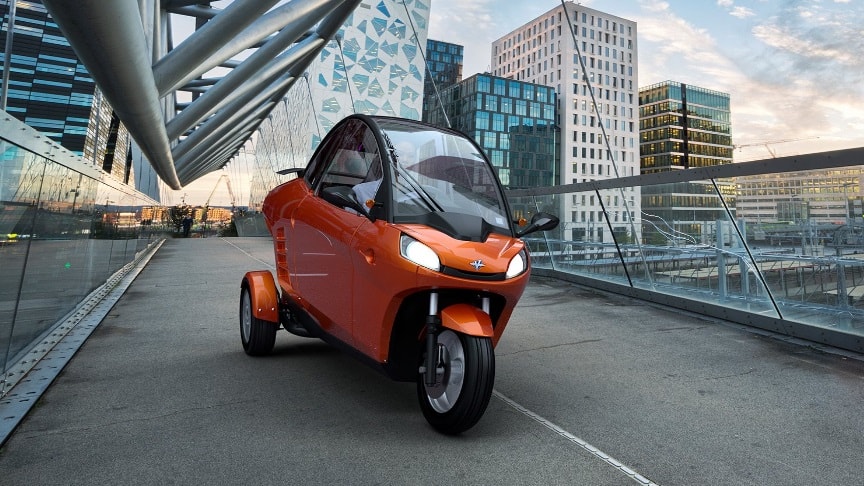 source/image: Carver B.V.
The Carver is the first enclosed narrow vehicle (ENV) with active tilting technology. This offers you a driving sensation unlike anything else out there. And although the Carver is not much bigger than a scooter, it fits two people and even some extra baggage.
Advertisement
The slim-designed vehicle is only 88 cm wide making navigating through traffic and parking a breeze. Even in crowded city centres.The Carver is completely enclosed which means you'll always be protected from the elements when you need to be.
Powered by an electric engine, the Carver is a pollution-free and silent means of transport, contributing directly to a cleaner environment.
The Carver is a soft top convertible that enables you to open the roof and take advantage of sunny days. With a top speed of 115 mph (0-60 in 8.2 seconds), it gets you to your destination quickly.
Specifications
Top speed: 45 km/h
Max tilting angle: 45 degrees
Range: 80 – 100 km
Dimension: 88 cm width