This is the MH2 Matador concept car made in Slovakia and is fully hydrogen powered, meaning if you burn hydrogen gas, the byproduct is just water. The athlete's body became the main inspiration for the design of the car. This concept uses mass and muscle only where it is really needed – as in the case of the athlete's body, where the performance and power come from.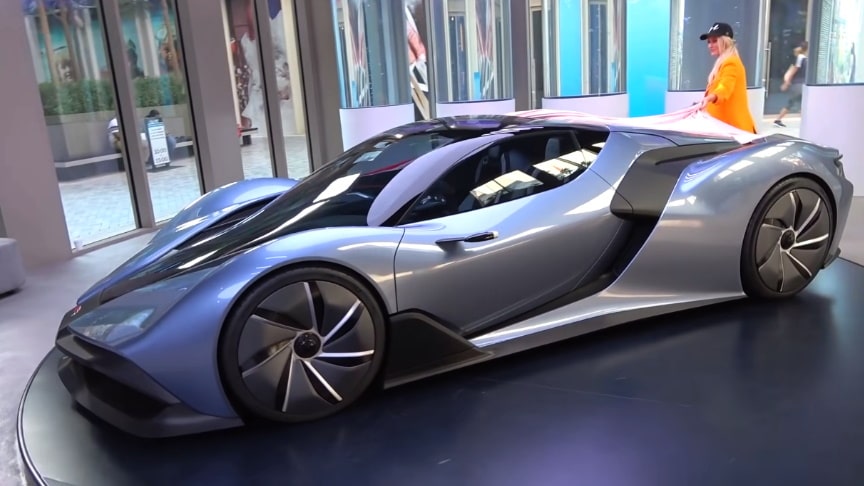 source/image(PrtSc): Supercar Blondie
In this case especially in wheels that contain electric motors that complement hydrogen technology in the final configuration.Subsequently, his silhouette, as with the athlete, narrows in shape in the central part of the body so that it encircles the car crew by its volume./video: Supercar Blondie
The MH2 car is powered by 600hp hydrogen propulsion and a unique technology developed by the Slovak University TUKE. The main advantage of using hydrogen in transport is the zero production of emissions (CO%, NOx) during its combustion in the fuel cell. This makes this gas the fuel of the future.The top speed of the car is 250 km/h.
Advertisement
The MH2 car is powered by hydrogen propulsion and a unique technology developed by the Slovak University TUKE. The main advantage of using hydrogen in transport is the zero production of emissions (CO%, NOx) during its combustion in the fuel cell. This makes this gas the fuel of the future.via/read more: mh2