The Pilots is Michael Bräuer- The Dornier Do-X A spectacular RC airplane model with 4.80m Wingspan,60kg weight and 12 Engines 10ccm OS FS 62 V.The ingenuity of airplanes controlled by remote controls enthusiasts exceeds any limit.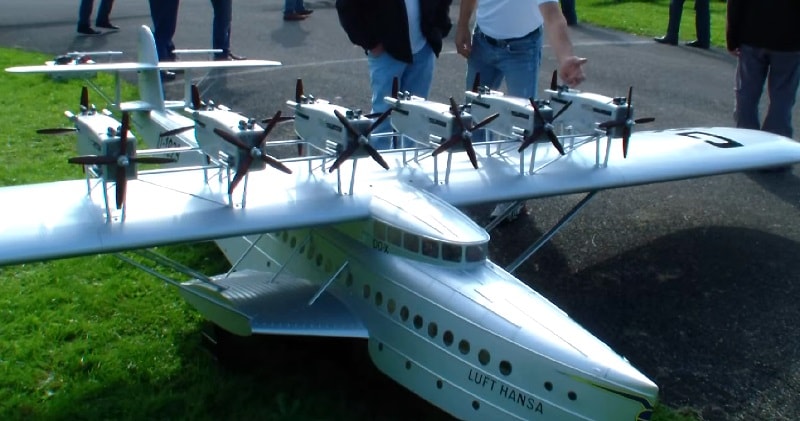 source/image: RCHeliJet
Look at this giant controlled remote-controlled plane.This RC is massive, eclipsing the sun as it flies overhead revs its 12 engines.The real Dornier Do X may not have been able to get more than 40 feet off the ground but this RC can really soar.
The Dornier DO-X flying boat would reign supreme as biggest until 1942 when the Boeing B-29 Superfortress was introduced. Now the iconic flying boat has been miniaturized as an RC model, but it's still pretty damn big.
Advertisement
The Dornier Do X was developed as a long-range luxury airliner created by Dr. Claude Dornier. The flying boat could accommodate 150 passengers, featured three separate decks which included a dining area, smoking room, full bar and sleeping berths.