In 1961, Hans Trippel began production of the Amphicar 770: the world's first commercial amphibious car. Powered by two propellers, it cruises through the water at 6.5 knots or 12 km/h. 3,878 units were built.The Amphicar 770 ,770 represents 7 miles on water, 70 miles an hour on land.via: DW English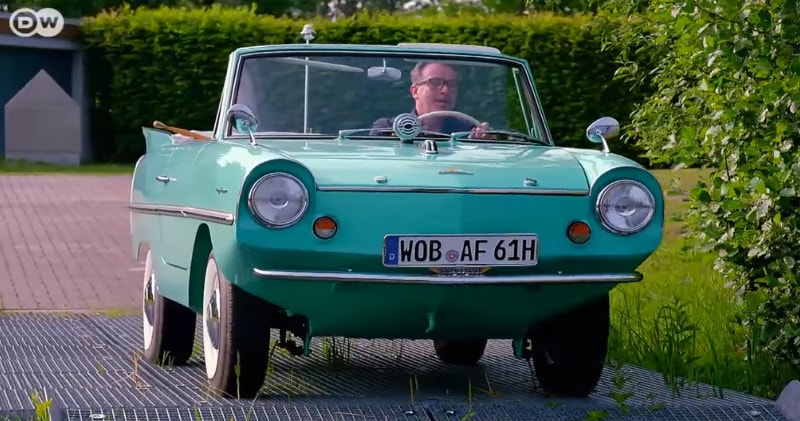 source/image: DW English
Powered by a Triumph Herald 1147cc motor combined with a Hermes 4 speed transmission it gave the Amphicar a top speed of 70 mph on land. On water its 2 speed transmission offered both forward and reverse to the twin nylon propellers giving the Amphicar a top speed of 7 mph.
These speeds combined to give the car its model designation, the 770. The steel hull gave such stability in the water it was deemed unsinkable.
Advertisement
It was deemed better in the water, reaching a speed of 10 mph. Although the car looks small, it weighed in around 2,300 pounds. The cars were so heavy because they had to be rigid and waterproof in order to take on land and water.