MicroHaus structures are portable and easy to transport. You can rapidly respond to changing circumstances and environments and change your rental business location in hours.The 120-square-foot structure features a fully equipped, high-tech living space that can run self-sufficiently.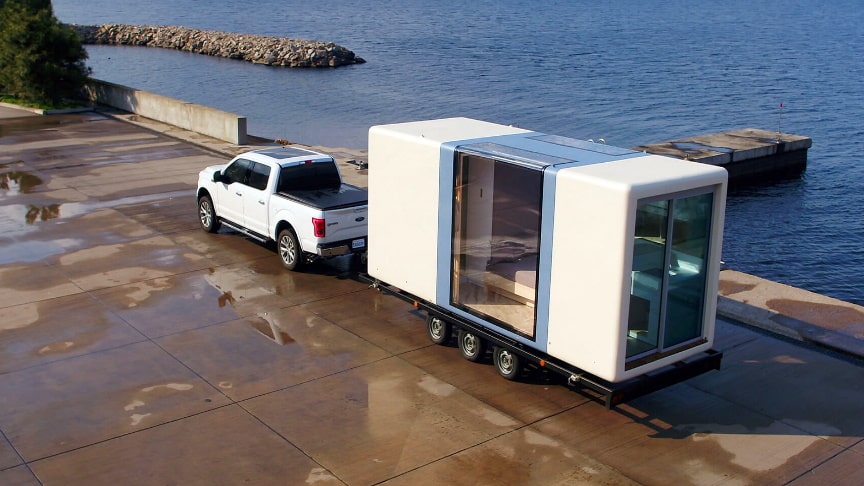 MicroHaus' natural wood and fabric interiors are durable and beautiful. Designed in Europe and crafted in the USA, the interior elements are also a sign of our modern times.
These homes are energy efficient with low operating costs. They are durable and made from eco-friendly materials that are safe for you and the environment.
Advertisement
Back-up power, a large water tank, and our Cloud Self-Diagnosis system make each one perfectly sustainable.Everything can be transported fully intact, ready to hook up to power, water and waste management when you arrive at the destination.
The whole thing can be installed within about 30 minutes by just connecting up the power and waste-pipe to the pre-installed connectors at the back of the unit – all contained within that one, seamless, stylish block./microhaus