Closer look at the new Microletta, the little sister of the Microlino. It is an electric three wheeled scooter with exchangeable battery that can be driven with a car drivers license.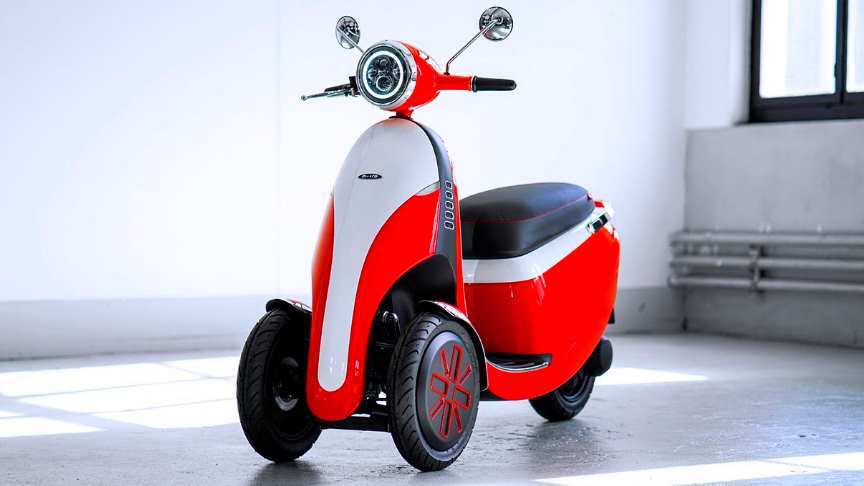 source/image(PrtSc): Microlino
When stopping at a red light or driving at low speeds in traffic you will never have to step down with your feet again. Due to the semi-blocking of the tilting mechanism the Microletta won't tip over even at a full stop.
Compared to a normal two wheeler the two tilting front wheels of the Microletta ensure a much shorter braking distance and minimise the risk of a slipping front wheel on wet and icy roads.
Advertisement
Normal electric scooters are missing something nowadays. Speed! Like the 45 km/h two-wheelers, the Microletta can be driven with a car driver's license but is not restricted to a speed limit and goes up to 80 km/h./via/read more: microlino-car
Top speed 80 km/h
Two swappable batteries 100 km
Charging time 4h