Over the course of 4 months, Mike built himself a DIY 50 square feet cabin. It's mounted to a heavy duty trailer he bought used. The handle the weight,he decided to put heavy duty tires and wheels on the trailer to support the tiny cabin. He got pieces here and there, like the siding from an old barn and the front door with with art painted by a local high school student.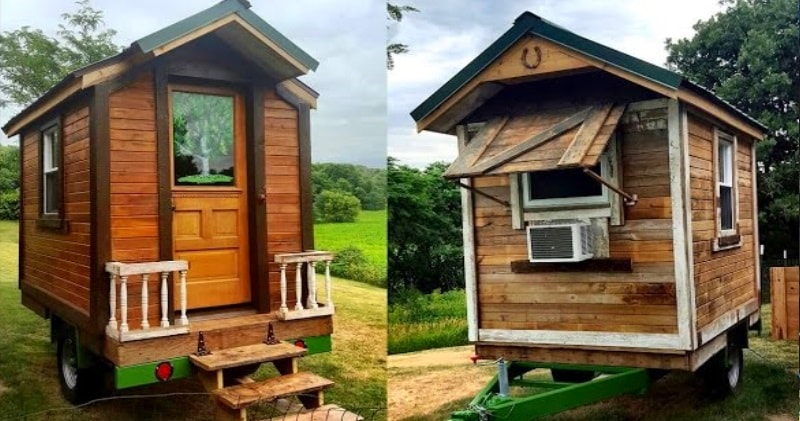 image/text credit: Tiny House Listings
The house is set on a heavy duty trailer that he was able to find used, and added heavy duty tires on to support all of the weight he built on. e definitely built a unique and nifty little tiny house design here which shows us that anything is possible when it comes to building one of these houses.
You can build one of the high luxury tiny houses, or you can stick to using reclaimed materials or free materials to get the job done.When you're building with recycled materials, you do have to put in more work to find the proper materials needed to build the home.
Advertisement
Definitely a nice little micro cabin. It's little builds like this that tell a story that get me excited to share with you guys. Thanks for sharing your little creation with us Mike and thanks for watching everyone!