I build and Run this Miniature 4-stroke engine and Film it in Slow Motion. I build this Toyan miniature 4-stroke engine from a kit that I bought it comes in individual pieces.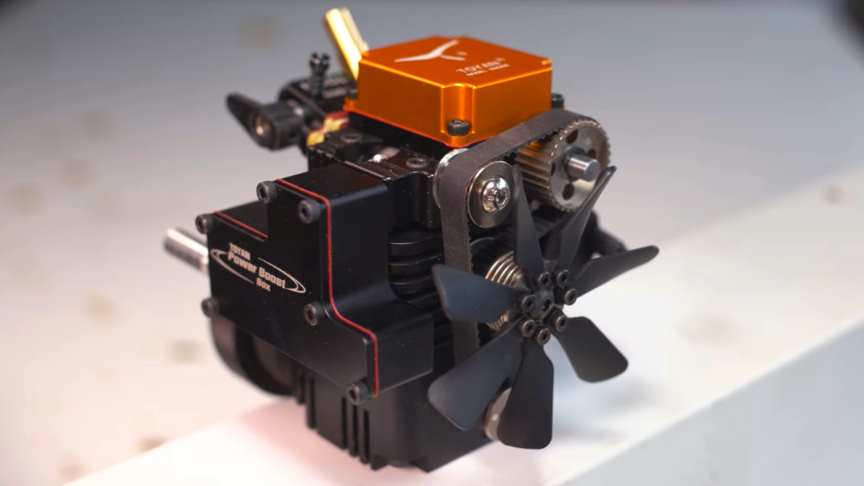 source/image(PrtSc): Warped Perception
Then I start the engine and filming in slow motion to not only show how the valves in the camshaft work with the exhaust stroke but also to investigate further into something I've seen on my car where the lifter spins while the engine is running./Warped Perception
It was really cool to see this happening in slow motion, this was only the building and the running portion of this engine I have some future plans coming up where I want to do something extreme.
Advertisement
This engine is a Toyan FS-S100AC Four Stroke Methanol RC Engine For RC Cars Or Boats or Planes. The Displacement of the engine is 3.5cc with output power: 0.5ps Horsepower.
Engine specifications:
.Size after Assembly: 100.5 x 85.4 x 86.5mm
.Cylinder Diameter: 17.0mm
.Piston Diameter: 16.6mm
.Displacement: 3.5cc
.Output Power: 0.5ps Horsepower
.Speed: 2500-13500 RPM
.Product Weight: 800g
.Package Dimensions: 18 x 18 x 18cm
.Package Weight: 1000g