A monowheel is a one-wheeled single-track vehicle similar to a unicycle. Instead of sitting above the wheel as in a unicycle, the rider sits either within the wheel or next to it.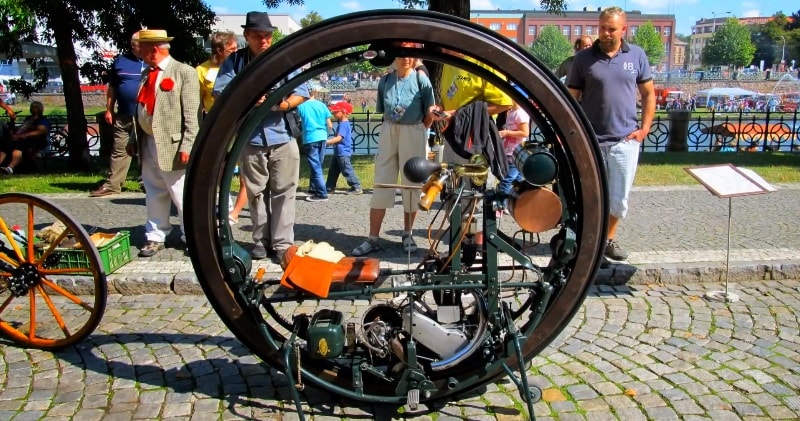 source/image(PrtSc): WildlyFunny
The wheel is a ring, usually driven by smaller wheels pressing against its inner rim. Most are single-passenger vehicles, though multi-passenger models have been built.
The unique Edison-Puton Monowheel was built in Paris in 1910, it features a single wheel within which is housed the motorcycle frame, rider and a 150cc De Dion engine.
Advertisement
Today, monowheels are generally built and used for fun and entertainment purposes, though from the 1860s through to the 1930s, they were proposed for use as serious transportation.