Sylvie is a single parent who chose tiny house living as a way to offer a permanent, full-time home to her and her teenage daughter, and as a way to have more financial freedom.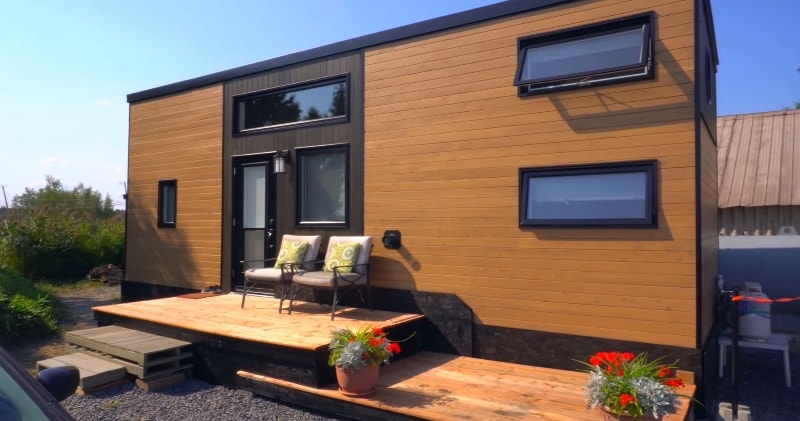 source/image: Exploring Alternatives
Her house will be paid for in 10 years, and she already has more flexibility to travel and spend time doing what she loves.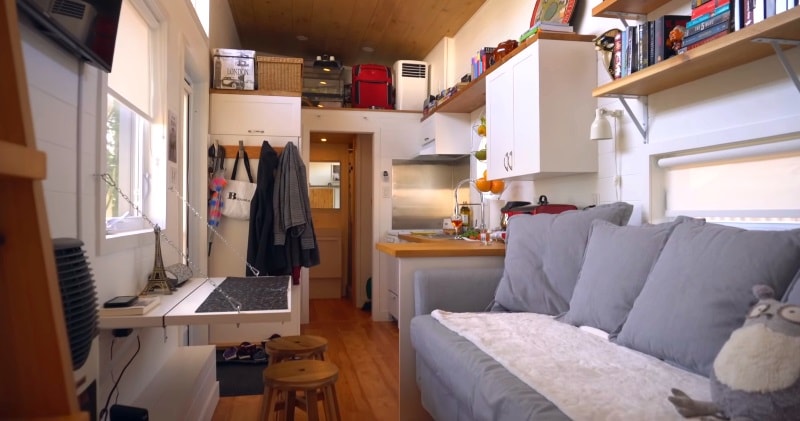 source/image: Exploring Alternatives
She also hopes that her new minimalist lifestyle will allow her to help save money for her daughter's studies when the time comes.
Advertisement
It was designed with 2 bedrooms, one on the main floor for Sylvie, and one for her daughter in the loft above.
To ensure both women have privacy, Sylvie's room has a sliding door, and her daughter's loft has a folding door, and a wall on a pulley system.