Engineered to be the most driver-centric supercar ever built.Full exterior and interior revealed showing design purity and fastidious attention to detail.The most dominant characteristics of the T.50 exterior design are its purity and balance, free from the wings, skirts and vents that adorn most modern-day supercars./ gordonmurrayautomotive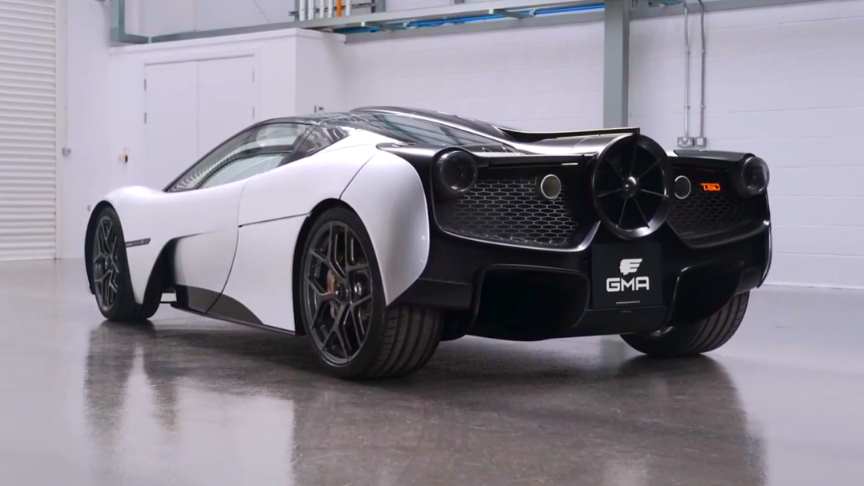 3.9-litre V12 is the world's lightest, highest-revving, most power dense naturally-aspirated road car engine. 986kg total vehicle weight is lighter than the typical supercar by almost a third. The 2021 T50 Propeller V12 HYPERCAR by Gordon Murray – Inspired by the Mclaren F1. Amazing Hypecar.
Most advanced and effective aerodynamics ever seen on a road car, enabled by Murray's unique rear-mounted fan.Far from a track-focused tool, T.50 offers day-to-day usability, practicality refinement and comfort alongside its ferocious performance.
Advertisement
The purity of the silhouette is broken dramatically when the pair of dihedral doors rise up and forwards, coming to rest high above the passenger cabin. Inside, the driver-centric approach is plain to see – from the central, jet fighter-like driving position, to the aerospace-grade primary and secondary controls arranged in an 'ergonomic bubble' around the driver.via/read more: gordonmurrayautomotive