In this video from the 2019 SEMA Show Las Vegas NV I do a quick walk around of Space Junkie 2.0. I'm not even sure where to start with this.I would call Space Junkie a fantasy build.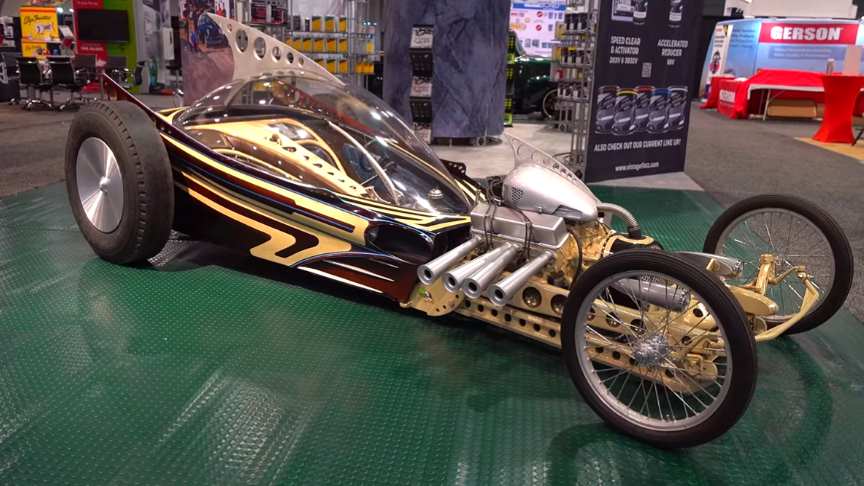 source/image: ScottieDTV
A build that is way different from anything else you have seen.It didn't start as something and turned into this.It started as a clean sheet of paper and a crazy mind.
There are several ques from back in the crazy custom days.It's a bubble roof car…You don't see may of those built today…It has a dragster stance and look to it.
Advertisement
Big slicks in the back and bicycle tires out front.I usually can do a decent job of describing a custom build no matter how crazy it is.I had a hard time putting this one into words… One thing for sure.It's cool.And I think You will like it.Space Junkie 2.0 from the 2019 SEMA Show is one crazy Hot Rod.. Check it out!!///ScottieDTV