Could the new 2024 Corvette E-Ray be a future US Shmeemobile!? My GT Black Series is going to head home in spring, so it'll be time to find a new car to run in the United States, so join me at the Petersen Museum in Los Angeles to check out the E-Ray in full.The idea of electrification in a Corvette is certainly a controversial one for some, but the E-Ray happens to be the quickest accelerating Corvette ever with a 0-60mph time of only 2.5 seconds.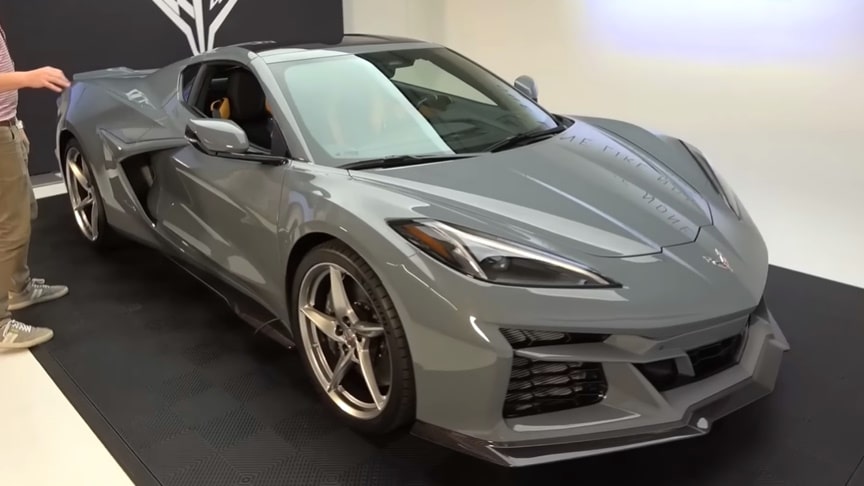 source/image: Shmee150
Combining the 6.2l V8 from the C8 Stingray with a 160hp electric motor up front and a 1.9kWh battery gives a small electrified boost with a 3-4 mile range and 45mph top speed. However, it's about the increase in performance it brings as a result with 655hp in total, and minimal impact on packaging, weight (relative) and incorporation of E-AWD.
The E-Ray features a four wheel drive system thanks to the motor up front, with plenty of clever tech to manage that behind the scenes between the different driving modes, and new Charge+ function to bring as much power back into the battery as fast as possible.
Advertisement
Given how much I enjoy my Ferrari SF90 Stradale back home, which is also a 'light hybrid', I feel that the E-Ray could be right up my street.Not only do we have the targa roof panel Coupe, but also the Convertible on display, plus a full cutaway to take a closer look at the tech within and how exactly the E-Ray comes together. So, what do you think?