Coming from our Powersports line is the all-new Nikola NZT! Designed with advanced techs including, 590 horsepower, 775 foot-pounds of torque, zero-to-60 miles per hour in 4 seconds, and up to 150 miles of driving range per charge, this vehicle is made for those looking for a rush for all of your senses.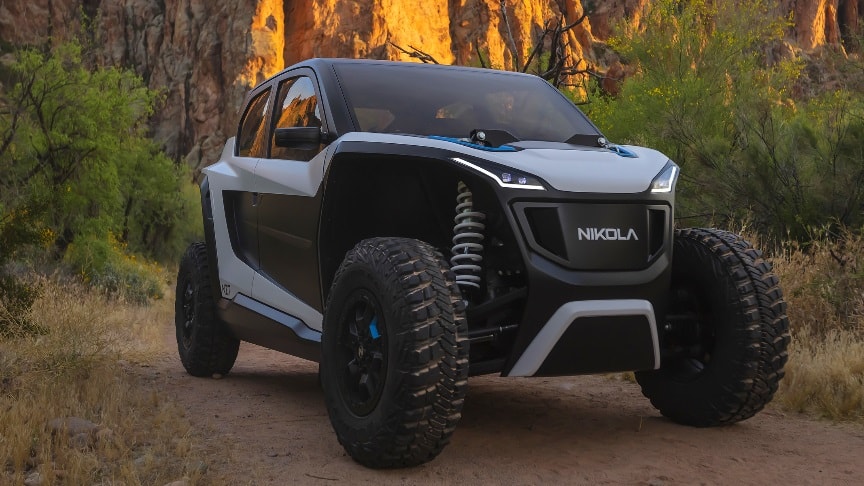 source/image: nikolamotor
The Nikola NZT™ features incredibly smooth and robust suspension via Fox 3.0 Factory Series Internal Bypass shocks! Drive with confidence knowing you have 18″ travel, dual speed compression, 7 compression stages and 4 rebound stages with bottom-out control.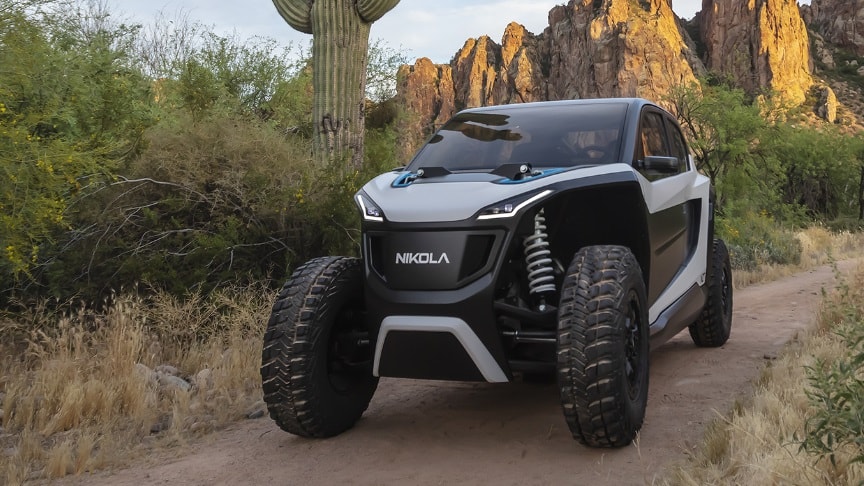 source/image: nikolamotor
Every NZT can seat four people and can be had with an optional full hardtop enclosure, seen in the photos above.On the inside, a big 13-inch touchscreen comes standard in the center stack along with a 7-inch display screen in front of the driver.
Advertisement
Every Nikola NZT™ comes standard with 4 independent motors, one at each wheel. These Nikola designed e-axles integrate inverter, gearbox and e-motors all-in-one and are what make staggering performance benchmarks like 590 horsepower and 775 ft-lbs of torque possible.
Efficiently power balanced front to rear with high density torque e-axles and a single gear ratio, the e-axles are the heart of the Nikola NZT™. And don't worry about getting them wet. IP68 rated means these electric motors are completely waterproof!You can fully recharge the NZT's battery pack in two hours connected to a Fast DC Charger or 15 hours with a standard 240-volt to J1772 charger.