This powerful model 7 was the start of a long success series of the Dominators. This motorcycle is characterized by its reliability and the beautiful two-cylinder engine. It´s a good runner.Norton jumped aboard the vertical-twin bandwagon in 1948 when it introduced the Model 7.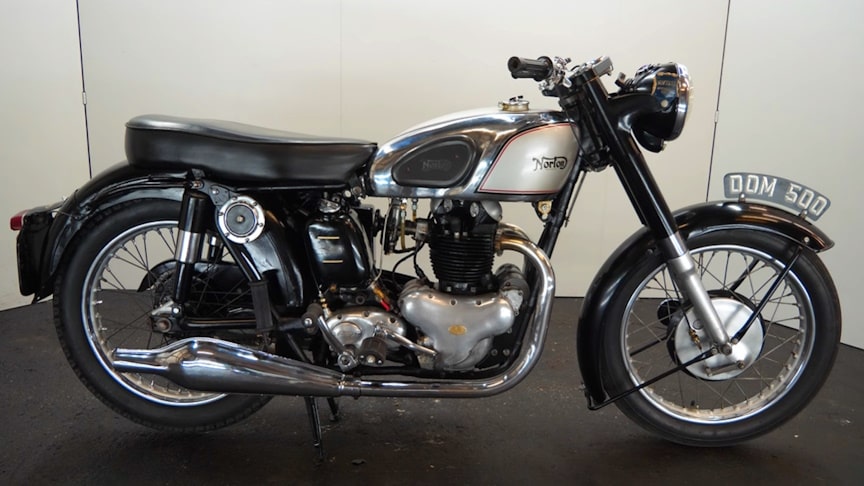 source.image: classic-motorcycle.com
Designed by the legendary Bert Hopwood, the new 500cc engine went into the existing ES2 plunger-frame/tele-fork cycle parts, a marriage that necessitated a redesign of Norton's well-proven four-speed gearbox.
In November 1951 Norton's 500cc twin found a new home in the racing singles' 'Featherbed' duplex frame. Initially for export only, the newcomer – titled 'Dominator 88' – was the first production Norton roadster to feature the lightweight, race-proven chassis.
Advertisement
The Model 7 continued as a cheaper alternative to the '88', its first major revision arriving in 1953 in the form of a new swinging-arm frame. The model was dropped at the end of 1955 but the same basic cycle parts were used for a 600cc successor, the Model 77, which continued in production until the autumn of 1958.