The X-Cabin 300 is a camping trailer that offers a perfect blend of style, comfort, and adventure. This lightweight trailer made entirely of aluminum is set to revolutionize outdoor escapades with its sleek design and efficient features.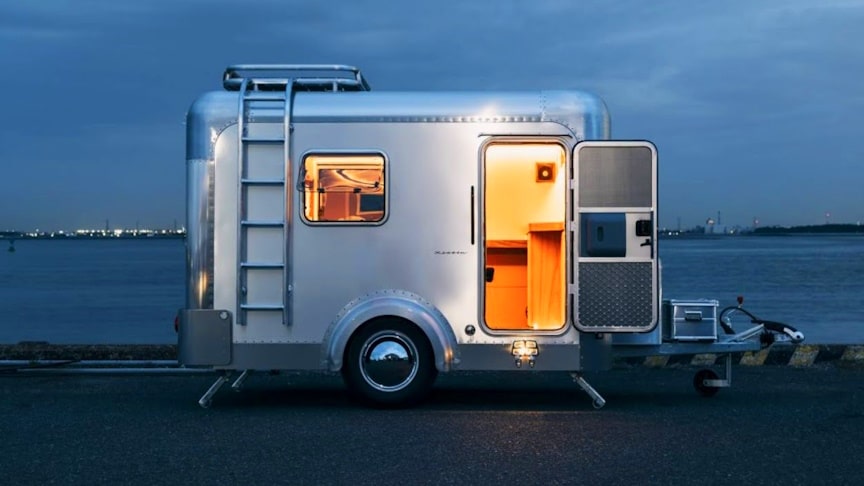 source.image: Global Update
With its riveted aluminum exterior and classic rounded corners the X-Cabin 300 bears resemblance to iconic Airstream trailers.However, it distinguishes itself with a boxier design and an ingenious floor plan that maximizes every inch of space inside.
Glancing at the design, a ladder hangs on the rear side of the camping trailer to let the user store objects and equipment on the roof. Small grid windows appear on the side for ventilation, and the rear doors pop open for more airflow and a spacious feeling.
Advertisement
Inside, the modular system allows the user to decide on how they want the interior to be.Inside the trailer campers will find a convertible dinette that easily transforms into a cozy sleeping area, a well equipped galley to meet all culinary needs and ample storage space for camping gear.