If you're into camper vans, sustainability, and healthy living, this is the post for you! Insulating your campervan is a key step in most van conversions. And it's one of the very first steps in the process. So if you are in the process of converting, you need to make a decision about how to insulate.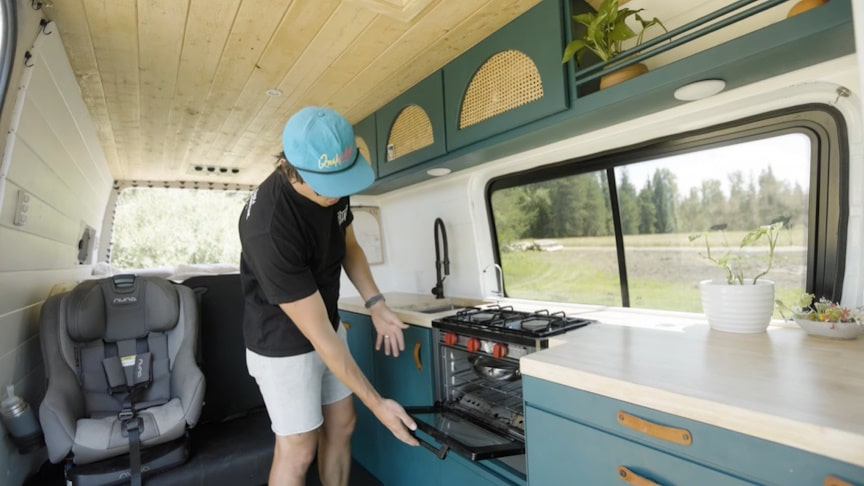 source.image: Tiny Home Tours
Additionally, camper vans are small spaces, so every inch of insulation takes away an inch of living space.The purpose of insulation is to basically slow the transfer of heat. Typically people think of insulation as retaining warmth when it's cold outside. But it also will slow the heat from getting into your van on a hot day.
Tommy & Ashlee met while traveling in Hawai'i, while pursuing a shared love of adventure. Shortly after getting married, they met a couple who lived in a van and instantly felt inspired to make vanlife happen for themselves.
Advertisement
Their beautiful built van features a spacious kitchen with a two burner stove, a dedicated back seat, & a fixed bed. If you fall in love with this van after watching their tour, you are in luck because it's for sale!