During the 1930s BSA concentrated on producing a range of dependable, well-made, competitively priced motorcycles. The firm's single-cylinder range was redesigned by Val Page for 1937.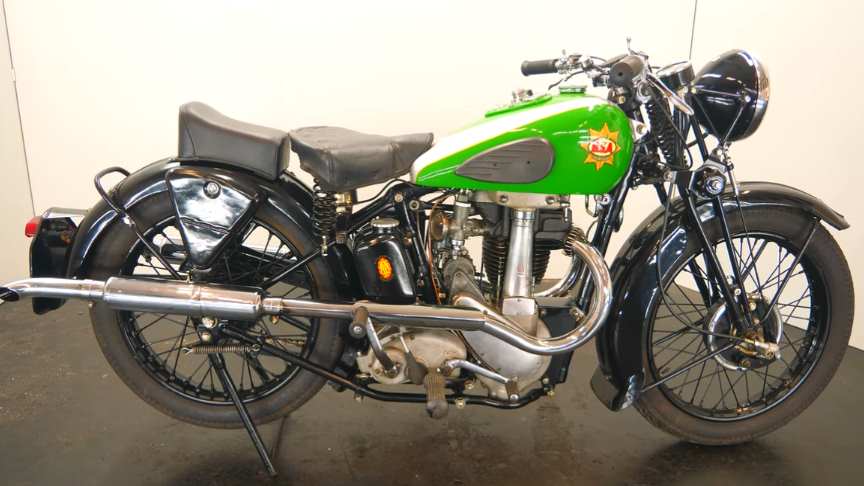 source/image: classic-motorcycle.com
The engines taking on many of the characteristics they would retain in the post-war era, most notably dry-sump lubrication, rear-mounted magneto and that distinctively shaped timing cover.
There were two new overhead-valve offerings in the 500 class: the M22 Sports and M23 Empire Star. Their new engines were housed in conventional cycle parts and drove via four-speed gearboxes, both of which benefited from the convenience of foot change.
Advertisement
This handsome Empire Star is equipped with a Smiths speedo, Ammeter, complete Lucas lighting set and Amal carburetor. Special equipment is the Two-Port Exhaust and the high level exhausts. This machine runs powerful and smooth.
Manufacturer: BSA
Model: M23 Empire Star
Year: 1937
Displacement: 500 cc
Cylinder: 1
Engine type: 4-stroke / ohv
Bore / Stroke: 82 x 94 mm