In this video from the 2022 Pigeon Forge Rod Run held at the Le Conte Center in Pigeon Forge TN, I have one of the original 1969 Chevrolet ZL1 Camaro. This one is one of only two that came in this yellow color. The interior is black and all just as it was from the factory back in 1969.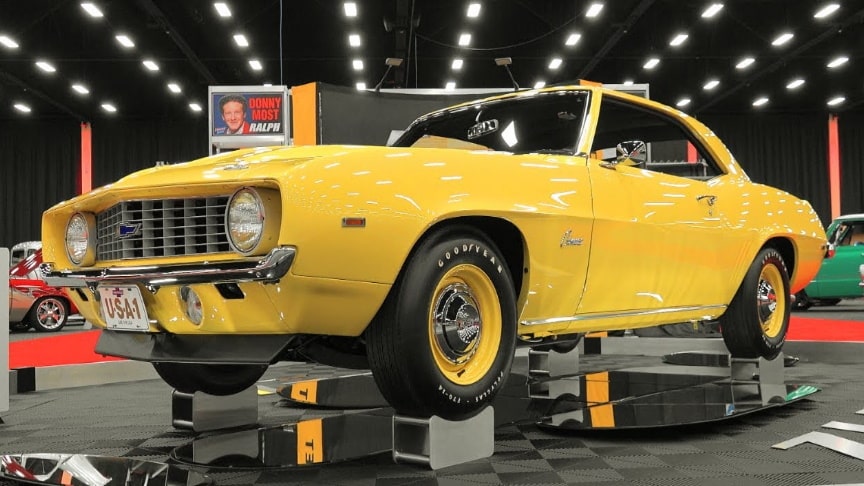 image: ScottieDTV
Under the hood is the correct all aluminum L88 427 that came with the car back in 1969. Wheels are the factory correct wheels that came on the car back in the day..Right down to the tires that the car would have shipped with.
The underside of this 1969 ZL1 Chevrolet Camaro from the 2022 Pigeon Forge Rod Run is just as correct and as nice as the rest of the car. This 1969 Chevrolet Camaro ZL1 was acquired several years back and although it looked correct.
Advertisement
There were several things that had been changed over the years. As it sets at the 2022 Pigeon Forge Rod Run it had been fully restored to it's original factory correct specs. Just much nicer than I would think it would have come from Chevrolet back in the day. It's always cool to capture history. This day at the 2022 Pigeon Forge Rod Run I was able to do just that with the video of this 1969 Chevrolet Camaro ZL1.