From proof of concept to production model, the PAL-V Liberty.Inspired by nature, engineered by men and evolved over time, the PAL-V Liberty is a groundbreaking product that inaugurates the age of the flying car.
source/image: PAL- V
The PAL-V Liberty is a combination of a car and an autogiro, or gyroplane. Therefore, both a driver's license and an autogiro pilot's license are required to operate the PAL-V Liberty.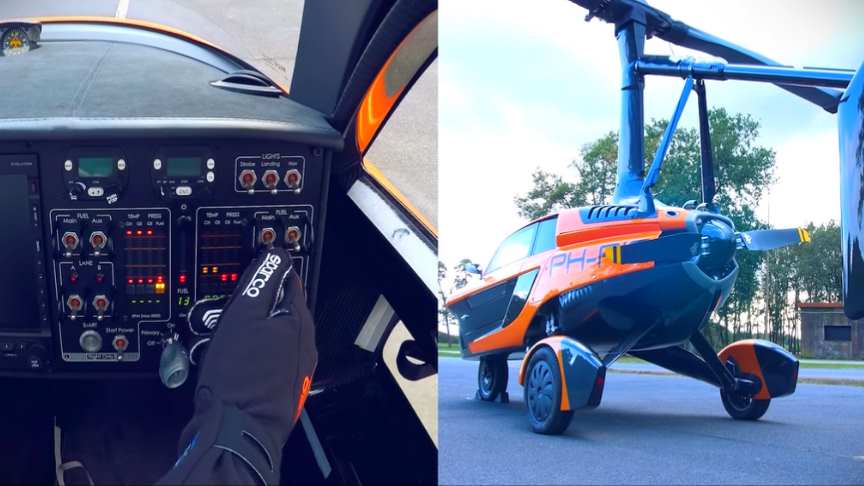 source/image: PAL- V
The PAL-V Liberty is a marriage between safety and fun, designed to satisfy the most demanding customers.The Liberty has a three-wheel layout and fold-away rotor blades on the roof.
Advertisement
It's effectively a gyrocopter aircraft with two engines. The flying car is powered by two Rotax engines, which develop a maximum power of 200hp each.The power-plant enables the vehicle to reach a speed of up to 100km/h within nine seconds.
PAL-V Liberty burns Euro 95, Euro 98, E10 fuels and has a maximum fuel capacity of 100l. An unpowered large rotor on top creates lift, while an engine-powered blade at the rear provides thrust.The vehicle can run at a maximum speed of 160km/h on road and attain a maximum air speed of 180km/h. It requires a take-off distance of 330m and a landing distance of 30m.