Meet Sunflower: the evolution of home security. Sunflower's intelligent home-awareness system combines the world's first fully-autonomous residential drone with always-on activity sensors and powerful AI computing, to learn the routines of your property and alert you to unusual activity.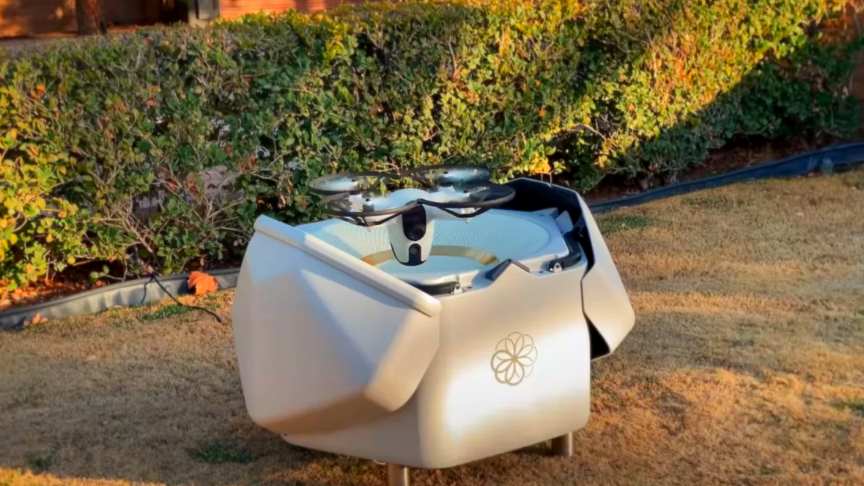 source/image: Sunflower Labs
A mobile app allows you to receive activity notifications, launch the drone, and view real-time video of your property from anywhere in the world. Each Sunflower contains an array of motion and vibration sensors, for continuous activity detection in a 20-foot radius.
Named as the world's first fully autonomous residential security drone, the Sunflower Intelligent Home Awareness System consists of ground-based units called Sunflowers which look like garden lights and use motion and vibration sensors to detect movement in your yard.
Advertisement
The intelligent 3-part system learns your property's routines and alerts you to unusual activity.Designed for safety and performance, the lightweight drone features sophisticated technology for autonomous flight, high-quality video capture and accurate landing and charging, each and every time.