PANTALA Concept H is an electric vertical take-off and landing manned aircraft. This aircraft adheres to a design concept: "Shaping a sustainable future of human transportation with the integration of design, experience and technology."We are thrilled to present the first flight of T1 – 1/2 scaled technology demonstrator of PANTALA Concept H.T1 is a 1/2 scale demonstrator of the Concept H, which Pantuo Aviation announced last year would fly at speeds of over 300 km/h and have a range of 250 km.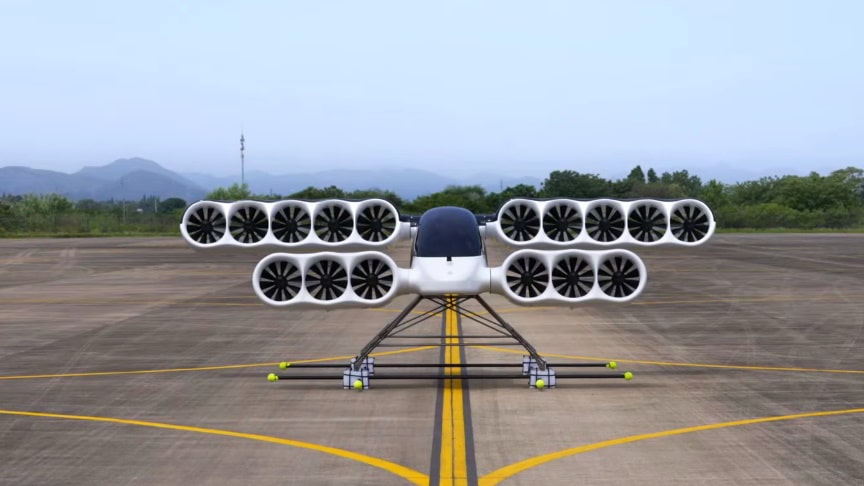 source/image(PrtSc): Pantuo Aviation
Large-diameter, distributed electric propulsion ducted fans replace the open propellers of traditional helicopters and common multi-rotor eVTOLs, providing sufficient thrust for take-off, landing and cruising, reducing operating noise and bringing higher safety to passengers grade.
The innovative tilt-wing propulsion system allows the aircraft to switch flight modes more precisely and conveniently. Efficient integrated aerodynamic design enables high-speed cruise and ultra-long range.
Advertisement
The full-scale all-electric aircraft will use lithium-ion batteries and features 22 large-diameter electric ducted fans rather than open rotors, the company said at the time. Pantuo the Shanghai-based company says its Pantala Concept H will also be roomy, and its open, streamlined cabin will allow passengers to experience a comfort level that exceeds a luxury sedan./Pantuo Aviation