This engine features exquisite appearance, superior quality, excellent craft, and strong practicability. You can either enjoy the fun of DIY assembly, build your engine work and collect the finished product as a static decoration, or start the engine, or modify it to an RC model.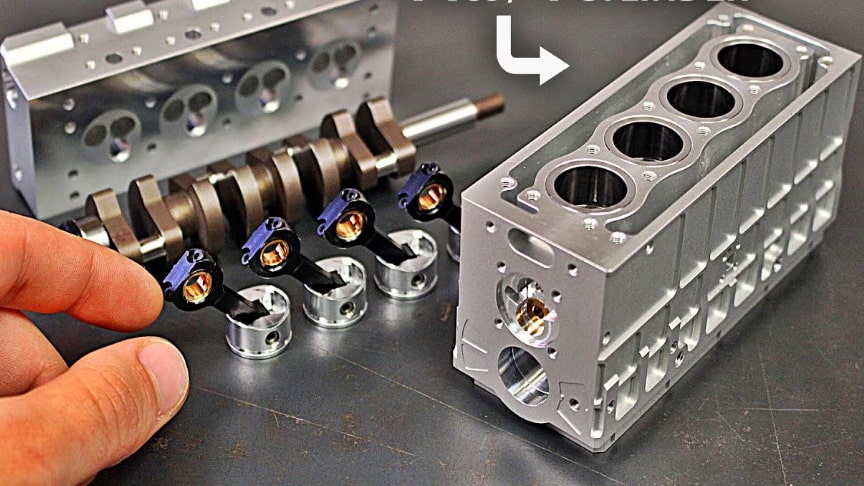 source/image(PrtSc): JohnnyQ90
TOYAN FS-L400 has no lubrication system. No need to add oil, just add red grease on the camshaft. The crankshaft and piston connecting rod are lubricated by themselves during operation. Since it is a four-stroke engine, in order to ensure the normal operation of the engine, we require the only 20-25% nitro methane fuel can be used. If high nitro fuel is used, the ignition time and cylinder pressure of the engine will be greatly affected, and the normal and stable operation cannot be maintained.
There are 4 carburetors but only one fuel line from the fuel tank so 3 connectors are recommended to make the fuel rail right for the L400. You can choose either T shape or Y shape connector if possible. The glow plugs isn't powered all the time when the engine is running, and they're only powered during engine startup and disconnected battery after the engine has started.
Advertisement
The engine is equipped with an electric motor, providing users with all new fun. Therefore it is started by electricity and does not need to be pulled by hand. To start this engine you need to buy the extra starting accessories, for example refer to glow head, ignition module, etc.via/read more: stirlingkit